MALAYAN GIANT SQUIRREL
Dec. 5, 2020
A first-of-its-kind study by the Zoological Survey of India (ZSI) under the Union Ministry of Environment has projected that numbers of the Malayan Giant Squirrel (Ratufa bicolor) could decline by 90 per cent in India by 2050.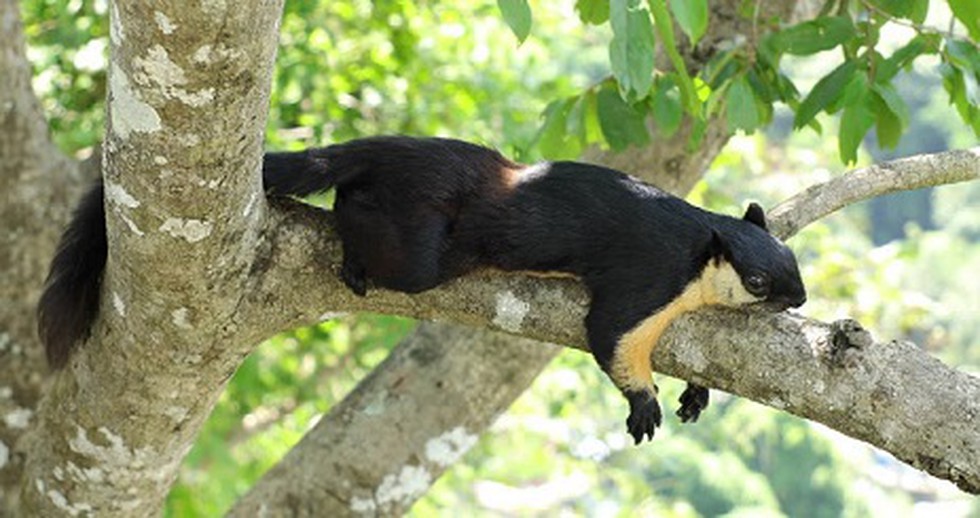 About:
The Malayan Giant Squirrel, one of the world's largest squirrel species that has a dark upper body, pale under parts, and a long, bushy tail.


The species is listed as Near Threatened on IUCN's 2016 list, and it is protected under India's Wildlife Protection Act.


It is currently found in parts of West Bengal, Sikkim, Assam, Arunachal Pradesh, Meghalaya, and Nagaland. It is also distributed through Southern China, Thailand, Laos, Vietnam, Burma, the Malayan Peninsula, Sumatra, and Java.


It is found mostly in evergreen and semi-evergreen forests, from plains to hills at elevations of 50 m to 1,500 m above sea level.


Recent study:
Destruction of its habitat could restrict the squirrel to only southern Sikkim and North Bengal by 2050, according to the ZSI.


Only 43.38 per cent of the squirrel's original habitat in India is now favourable to it, says the study; by 2050, the favourable zone could shrink to 2.94 per cent of the area the species was meant to inhabit.