Measles
Nov. 24, 2022
Ministry of Health and Family Welfare has recently decided to depute three high-level multi-disciplinary three-member teams to Ranchi, Ahmedabad and Malappuram (Kerala) to take stock of the upsurge in cases of Measles there.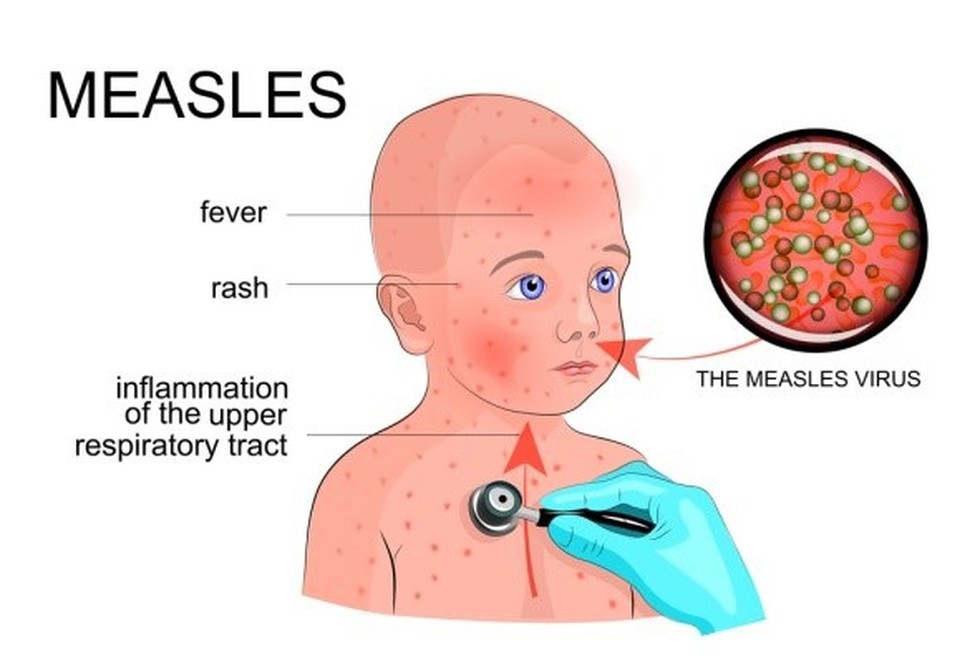 About:
Measles is a highly contagious viral disease.
Transmission: It is transmitted via droplets from the nose, mouth or throat of infected persons.
Symptoms: Initial symptoms include high fever, a runny nose and bloodshot eyes. Several days later, a rash develops, starting on the face and upper neck and gradually spreading downwards.
Health Impact: It can cause life-threatening complications including encephalitis (an infection that leads to swelling of the brain), severe diarrhoea and dehydration, pneumonia, ear infections and permanent vision loss.
Treatment: The disease is preventable through two doses of a safe and effective vaccine.
Criteria for Measles elimination:

Measles elimination is defined as the absence of endemic measles virus transmission in a region or other defined geographical area for more than 12 months.
Conversely, a country is no longer considered to be measles free if the virus returns and transmission is sustained continuously for more than a year.

Measles & Rubella Initiative (M&RI):

M&RI is a partnership formed in 2001 of the American Red Cross, CDC, the United Nations Foundation, UNICEF and World Health Organization (WHO)
It is committed to achieving the Global Vaccine Action Plan goal of measles and rubella elimination in at least five WHO regions by 2020.