MEKEDATU RESERVOIR
Jan. 15, 2022
The 'Mekedatu march' had been launched by the Congress on January 9 for implementation of a project to build a reservoir on the Cauvery at Mekedatu near the Tamil Nadu border.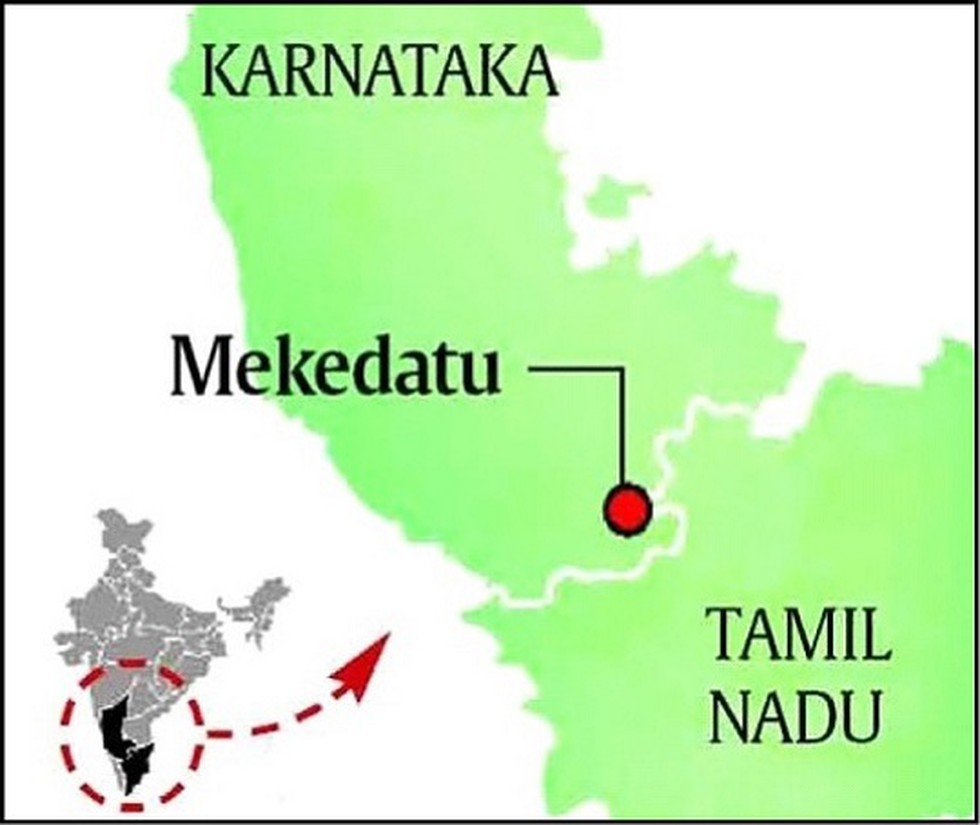 About:
The proposed reservoir, which aims to supply drinking water to Bengaluru and surrounding regions, has been challenged in the Supreme Court by Tamil Nadu on the ground that it would eat into the state's share of Cauvery water as adjudicated by the court in 2018.


Proposed by Karnataka, the project envisages a reservoir near Ontigondlu, about 1.5 km from Mekedatu (which literally means goat's leap) in Ramanagara district of south Karnataka at the confluence of the Cauvery and Arkavathi rivers.


It is 4 km from the Tamil Nadu border and 100 km from Bengaluru.