MISSION INDRADHANUSH 2.0
Dec. 3, 2019
Government of India launched nationwide vaccination drive to prevent eight diseases under Intensified Mission Indradhanush 2.0 on December 2, 2019.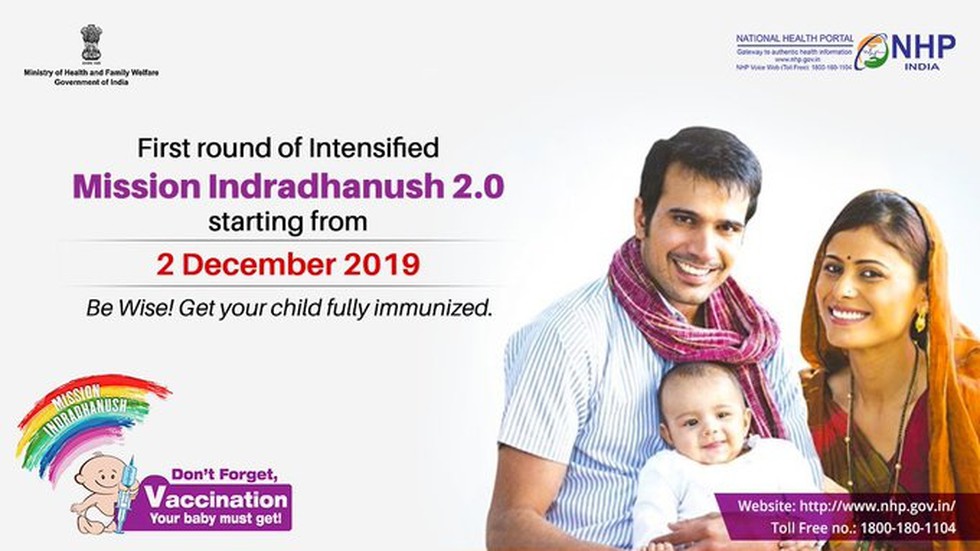 About:
The scheme is aimed at immunizing children under the age of 2 years and pregnant women against eight vaccine preventable diseases.


The IMI covers vaccines for diphtheria, whooping cough, tetanus, poliomyelitis, tuberculosis, measles, meningitis and Hepatitis B. Vaccines for Japanese encephalitis and hemophilus influenza are also being provided in selected areas.


The IMI 2.0 aims to achieve targets of full immunization coverage in 272 districts spread over 27 States.


The Immunization activity under IMI 2.0 will be carried out in 4 rounds between December 2019 and March 2020.


Under this campaign, vaccination services will be provided free of cost to the drop out and left out children and pregnant women.