MONETARY POLICY
Aug. 6, 2022
With inflation remaining at 'elevated levels', the Monetary Policy Committee (MPC) of the Reserve Bank of India unanimously decided to raise the policy repo rate by 50 basis points (bps) to 5.4%.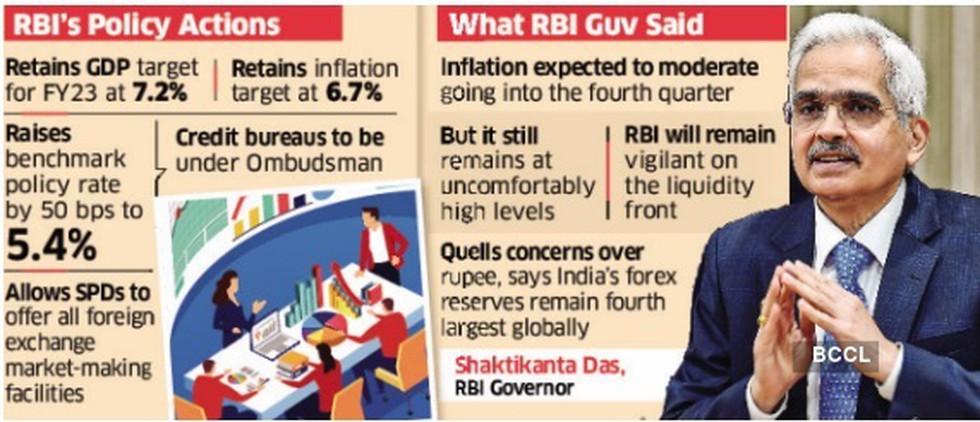 About:
The MPC also said it would remain focused on "withdrawal of accommodation" to ensure that inflation remains within the target, while supporting growth.
The RBI retained its inflation and GDP growth projections for the current fiscal year ending in March 2023 at 6.7% and 7.2%, respectively.
Consequently, the standing deposit facility (SDF) rate stands adjusted to 5.15%; and the marginal standing facility (MSF) rate and the Bank Rate to 5.65%.
The policy response to the unfolding economic situation would be 'calibrated, measured and nimble'.
On the external sector, Mr. Das said the Current Account Deficit (CAD) would remain within manageable limits and the RBI had the ability to finance the CAD.