NAG RIVER
July 31, 2020
The Nagpur Bench of the Bombay High Court observed that Industrialisation and urbanisation has reduced Nag river to a cursed lady by heavily polluting it.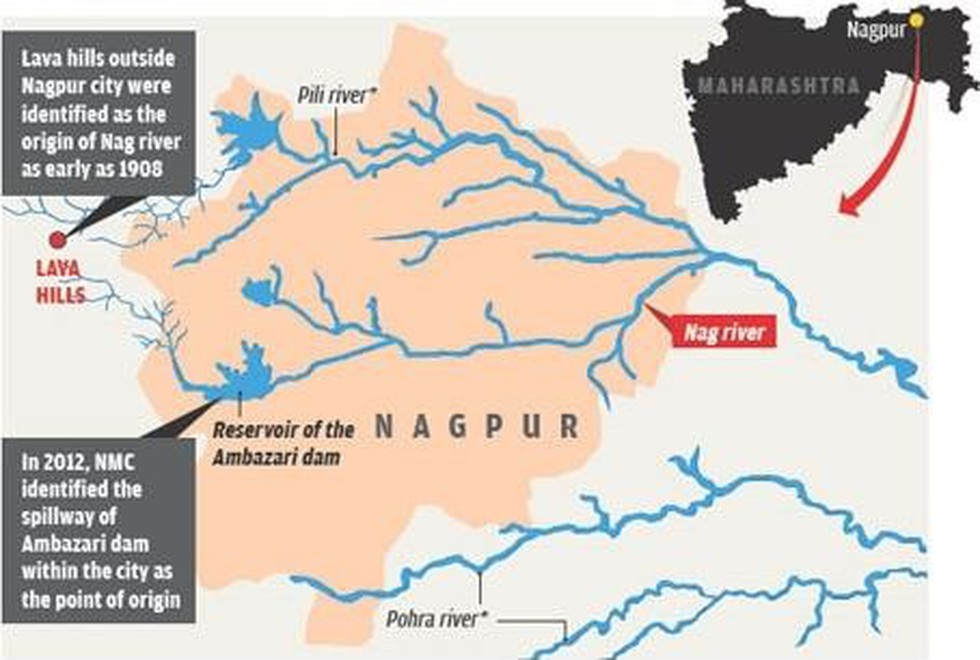 About:
The Nag River is a river flowing through the city of Nagpur in Maharashtra. Nagpur city derives its name from the Nag river.


Forming a part of the Kanhan-Pench river system, the Nag River originates in Lava hills near wadi.


The river serves as drainage for Nagpur and as a result its ecosystem is heavily polluted by urban waste from the city. The Nag River Rejuvenation was cleared by National River Conservation Directorate in November 2019.