NATIONAL COMMON MOBILITY CARD (NCMC)
Dec. 29, 2020
Prime Minister Narendra Modi inaugurated fully operational National Common Mobility Card service on the Airport Express Line of Delhi Metro, which was started in Ahmedabad last year.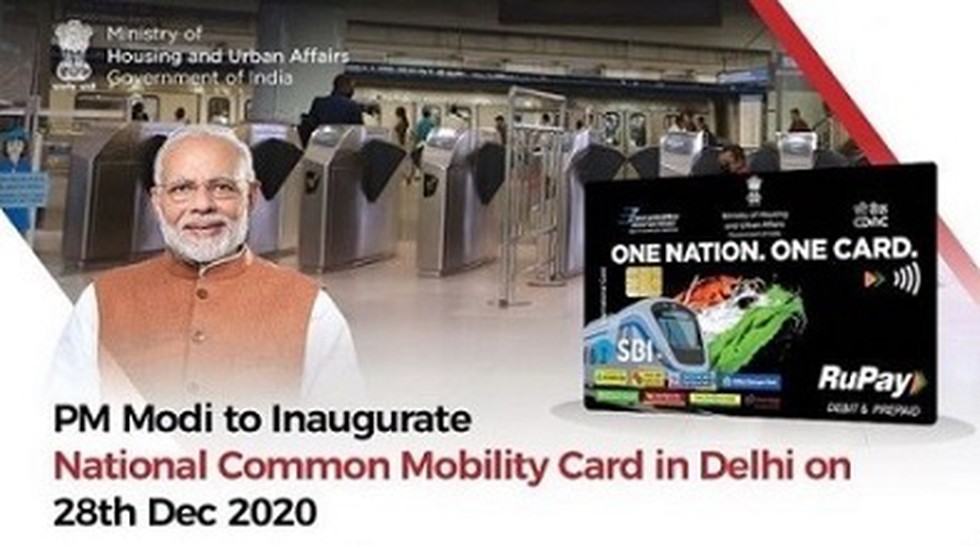 About:
This one card will give integrated access to the commuters wherever they travel, whichever public transport they take.


The idea of NCMC was floated by the Nandan Nilekani committee set up by the Reserve Bank of India (RBI).


NCMC will allow passengers with RuPay debit card, issued in the last 18 months by 23 banks to be swiped for Metro travel. This facility will become available on the entire Delhi Metro network by 2022.


NCMC is an automatic fare collection system. It will turn smartphones into an inter-operable transport card that commuters can use eventually to pay for Metro, bus and suburban railways services.


It will allow entry and exit from Metro stations with the help of a smartphone, known as the automatic fare collection (AFC) system.