NATIONAL MILK DAY
Nov. 27, 2019
National Milk Day' was celebrated on November 26 to mark the birth anniversary of Varghese Kurien, the father of India's White Revolution.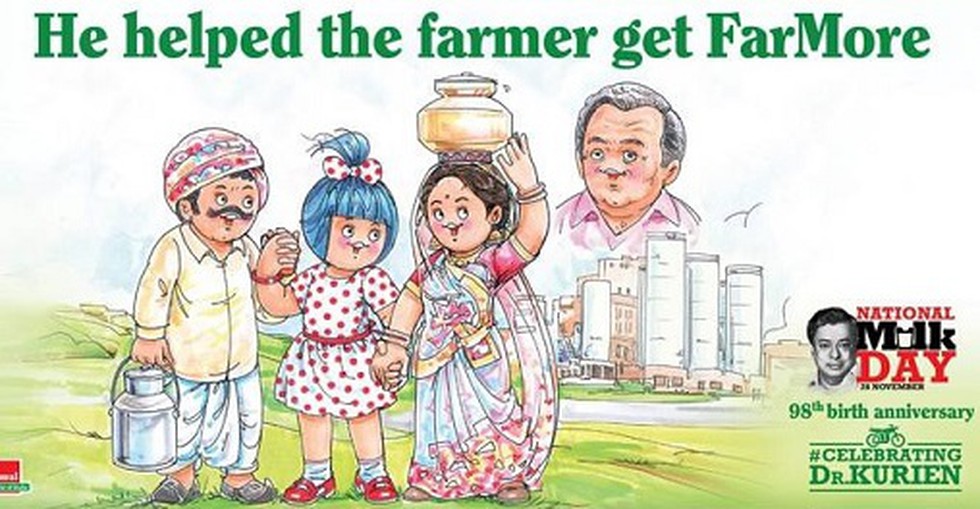 About:
In 2014, all the dairy majors of the country, along with the Indian Dairy Association, resolved to observe Dr. Verghese Kurien's birthday, November 26, as National Milk Day.


Verghese Kurien (1921 – 2012) is known as the 'Father of the White Revolution' in India.


He was a social entrepreneur who led Operation Flood – the world's largest agricultural dairy development programme.


It made India the world's largest milk producer from a milk-deficient nation, which doubled milk available per person and increased milk output four-fold, in 30 years.


Kurien played a key role in formation of Amul, which broke the local trade cartel 65 years ago, paving way for the dairy co-operative sector to flourish in Gujarat. He served Gujarat Cooperative Milk Marketing Federation (GCMMF) from 1973 to 2006.