NISARGA
June 3, 2020
On the western coast of India, Cyclone Nisarga is headed towards the coastline of north Maharashtra and south Gujarat.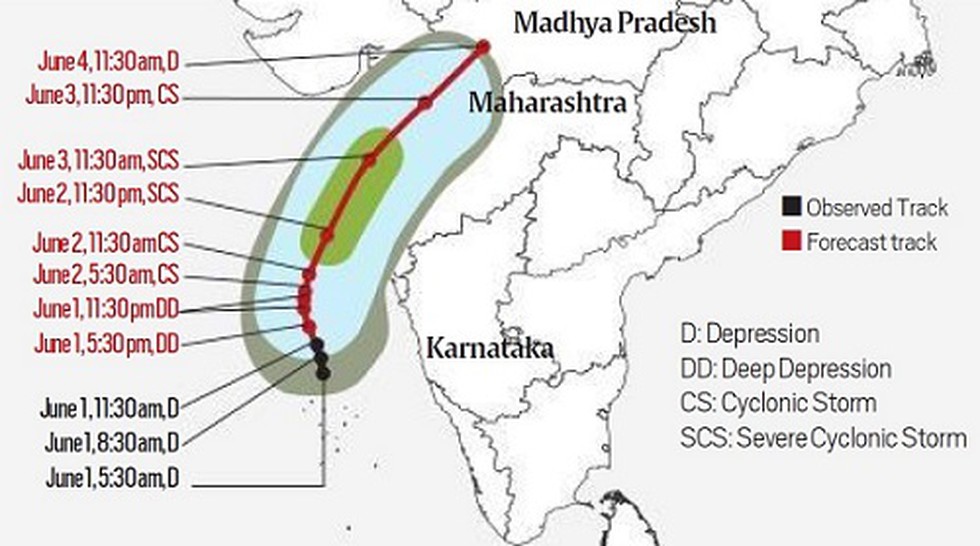 About:
In strength and intensity, Cyclone Nisarga would be much weaker than Cyclone Amphan that struck on May 20 and passed through West Bengal on its way to Bangladesh.


Cyclones formed in the Bay of Bengal side of the north Indian Ocean are more frequent and stonger than those on the Arabian Sea side.


The relatively cold waters of the Arabian Sea discourage the kind of very strong cyclones that are formed on the Bay of Bengal side; Odisha and Andhra Pradesh face the brunt of these cyclones every year.