NORTH KOEL RESERVOIR PROJECT
Aug. 30, 2018
Union Minister of Water Resources has called for expediting North Koel Reservoir project in Jharkhand which is pending since 1972.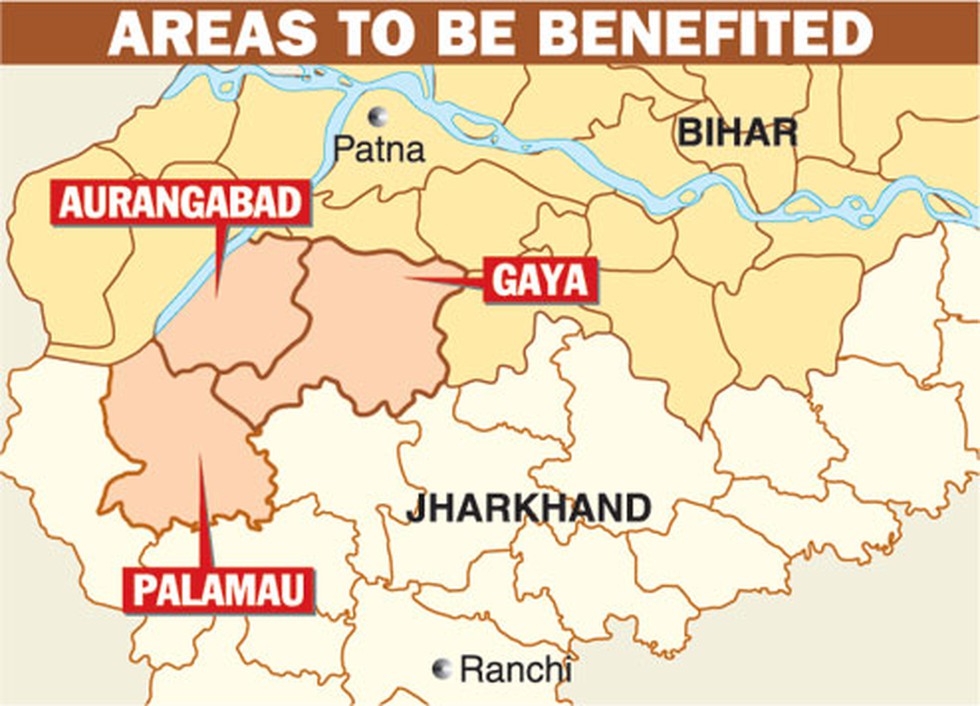 About:
The North Koel Reservoir is located in the Palamau and Garhwa districts of Jharkhand State. It is situated on North Koel river which is a tributary of Sone river finally joining the river Ganga.


The major components of project are –

Mandal dam


Mohammadganj barrage (located 96 km downstream of the dam)


and two canals originating from Mohammadganj Barrage with distributaries system for irrigation.






The project aims to provide irrigation to drought prone areas of Palamu & Garhwa districts in Jharkhand and Aurangabad & Gaya districts in Bihar.


Timeline:
The construction started in 1972.


It continued till 1993 when it was stopped by the Forest Department, Govt. of Bihar to prevent the submergence of Betla National Park and Palamau Tiger Reserve. Since then, the work on dam is at a standstill.


In August 2017, the Union Cabinet approved the proposal for completing the balance works of the North-Koel reservoir project at an estimated cost of Rs 1622 crore.