OATH TAKEN BY A MINISTER
Dec. 3, 2019
On the first day of the Assembly session in Maharashtra, former Chief Minister Devendra Fadnavis alleged that the oath-taking ceremony of the new government had violated the Constitution.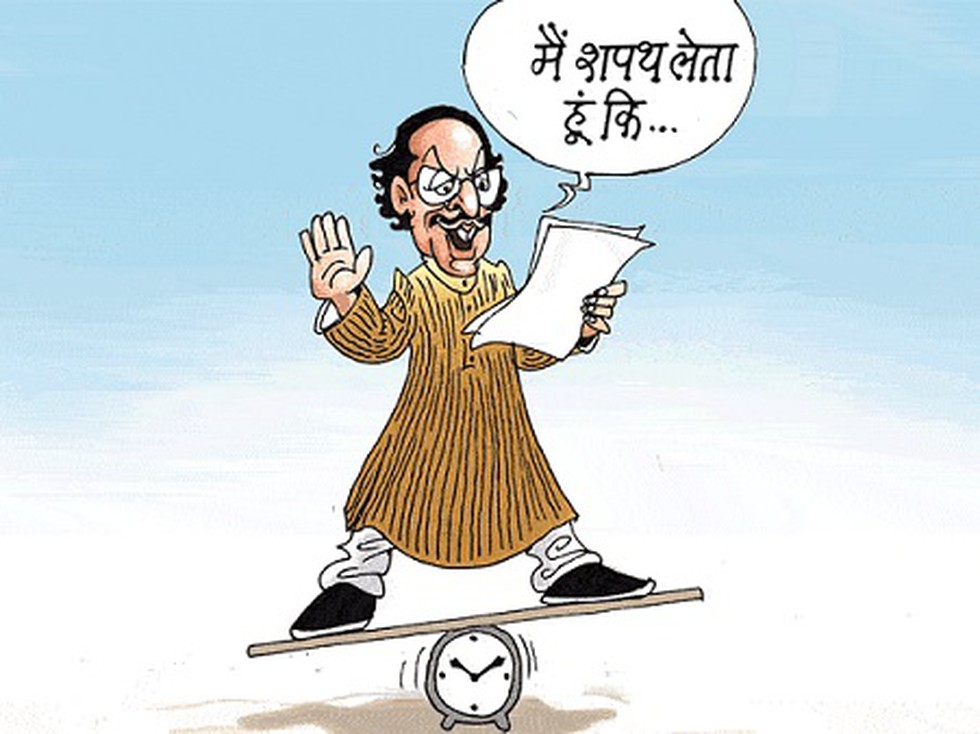 About:
He was referring to the invocation — by Chief Minister Uddhav Thackeray and each Minister — at the start of the oath, before reading out the text, which he alleged had altered the oath itself.


Thackeray invoked Chattrapati Shivaji and "my parents"; Eknath Shinde named Bal Thackeray, Uddhav Thackeray, and Shivaji.


Article 164(3) says: "Before a Minister enters upon his office, the Governor shall administer to him the oaths of office and of secrecy according to the forms set out for the purpose in the Third Schedule."


The Third Schedule requires the taker of the oath to either "swear in the name of God" or to "solemnly affirm" to "bear true faith and allegiance to the Constitution…".


Article 164 makes it clear that the text of the oath is sacrosanct, and the person taking the oath has to read it out exactly as it is, in the given format.


If a person wanders from the text, it is the responsibility of the person administering the oath — in this instance the Governor — to interrupt and ask the person being sworn in to read it out correctly. If the Governor approves the oath, the matter is closed and cannot be legally challenged.