OPERATION 'CLEAN ART'
Dec. 2, 2019
Operation Clean Art was recently conducted in India to ensure that the mongoose hair brush trade be closed down across the country.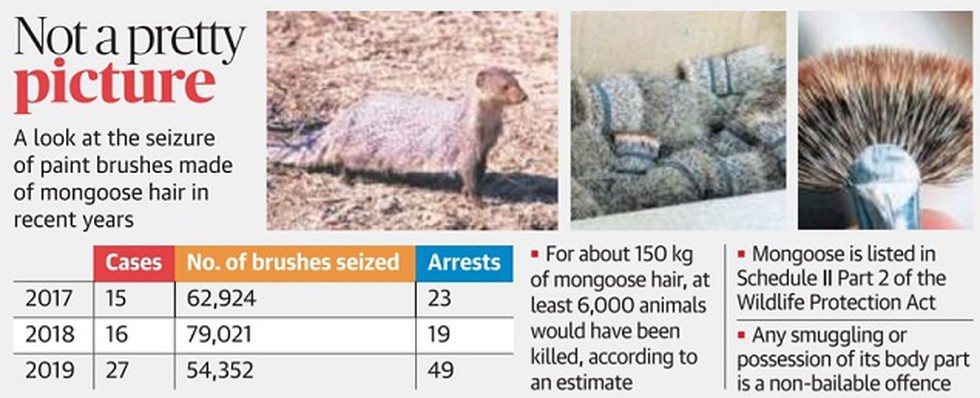 About:
Operation Clean Art was the first pan India operation to crack down on the smuggling of mongoose hair in the country.


It was conceived by Wildlife Crime Control Bureau (WCCB).


It was a planned raid, not to apprehend criminals, but to check on organised factories that were making paint brushes with mongoose hair.


Raids were carried out not only in Uttar Pradesh, but also at Jaipur in Rajasthan, Mumbai and Pune in Maharashtra, and in Kerala, on the same day. The entire operation across the country yielded 54,352 brushes and 113 kg of raw hair.