OPERATION NIGHT WATCH
July 9, 2019
Amsterdam's famed Rijksmuseum began the biggest ever restoration of Rembrandt's "The Night Watch", erecting a huge glass cage around the painting so the public can see the work carried out live.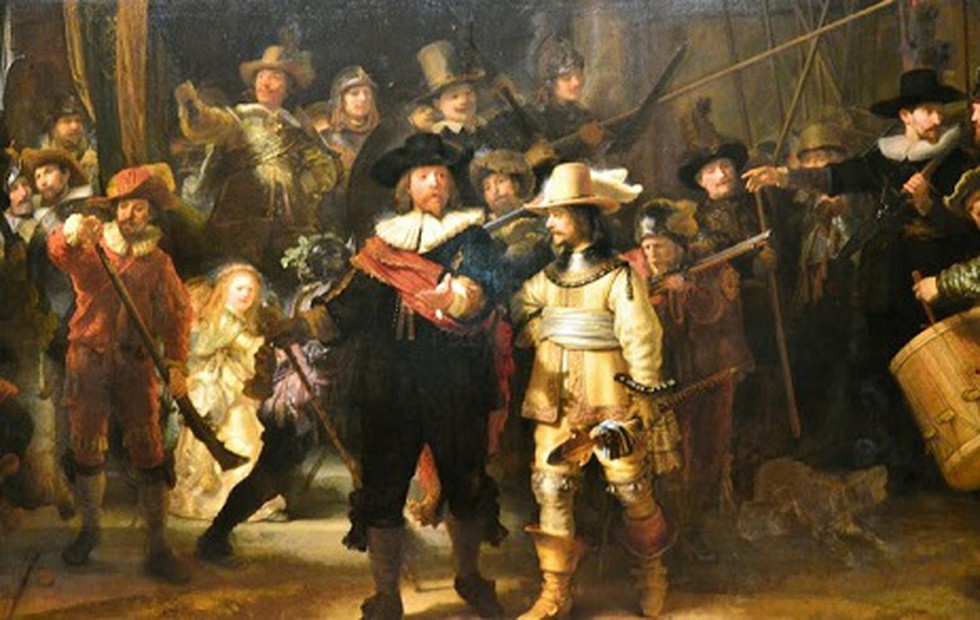 Night Watch:
Names: Militia Company of District II under the Command of Captain Frans Banninck Cocq, also known as The Shooting Company of Frans Banning Cocq and Willem van Ruytenburch, but commonly referred to as The Night Watch.


What is it? The Night Watch is a 1642 Dutch painting by Rembrandt van Rijn. It depicts the officers and other members of the so-called "Night Watch" militia.


Legacy: The Night Watch is one of the world's most famous paintings. The painting is famous for three things:

its colossal size (363 cm × 437 cm),


the dramatic use of light and shadow (tenebrism) and


the perception of motion in what would have traditionally been a static military group portrait.






where is it kept? It is in the collection of the Amsterdam Museum but is prominently displayed in the Rijksmuseum as the best known painting in its collection.


Operation Night Watch:
In July 2019 a long and complex restoration begins.


Dubbed "Operation Night Watch", the restoration is taking place in public, in a specially-made glass enclosure built and placed in the Rijksmuseum, and is being livestreamed.


Experts have recently noticed changes to the painting, with a white haze appearing on some parts.