PERMANENT EXEMPTION BILL FOR NEET
Sept. 14, 2021
The Tamil Nadu Assembly passed a Bill to dispense with the National Entrance cum Eligibility Test (NEET) and allow admission to medical courses based on Class 12 marks to "ensure social justice".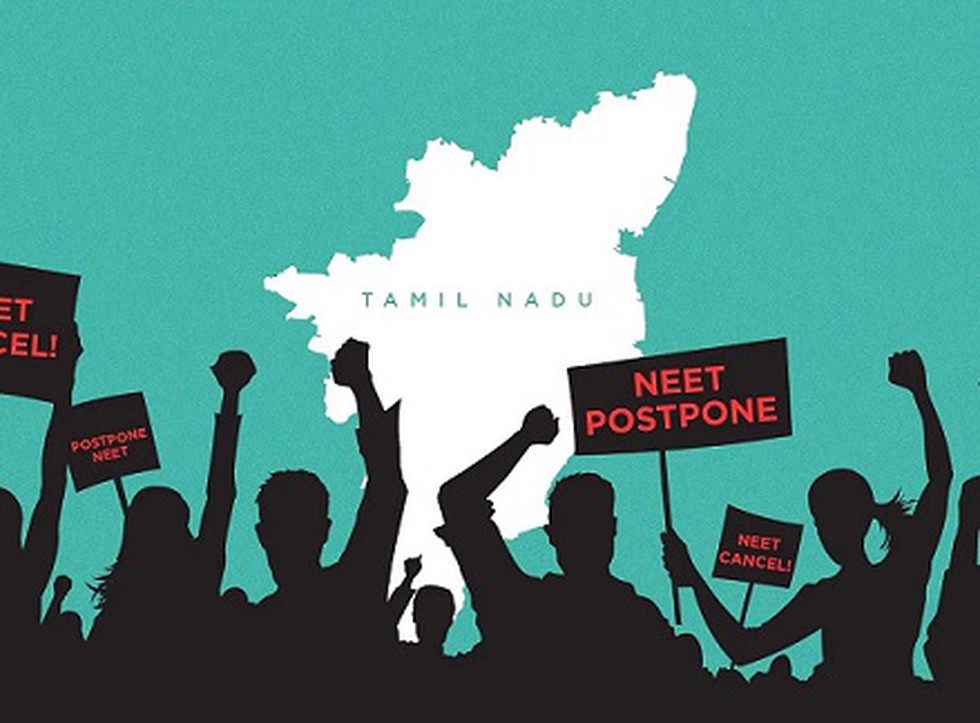 About:
Chief Minister M K Stalin introduced the Bill based on the recommendation of the high-level committee led by retired judge AK Rajan, which submitted its report in July.


The Permanent Exemption Bill for NEET exempts medical aspirants in Tamil Nadu from taking NEET examination for admission to UG degree courses in Indian medicine, dentistry and homeopathy.


Instead, it seeks to provide admission to such courses on the basis of marks obtained in the qualifying examination, through "Normalisation methods".


The Bill opposes NEET because it "undermined the diverse societal representation in MBBS and higher medical studies, favouring mainly the affordable and affluent sections of the society and thwarting the dreams of underprivileged social groups.