PETROL PRICES
May 22, 2022
Finance Minister Nirmala Sitharaman unveiled a slew of measures to rein in runaway inflation on, including duty cuts on petroleum products, a ₹200 subsidy on LPG cylinders for the poor and a rejig of import duties on plastic and steel products.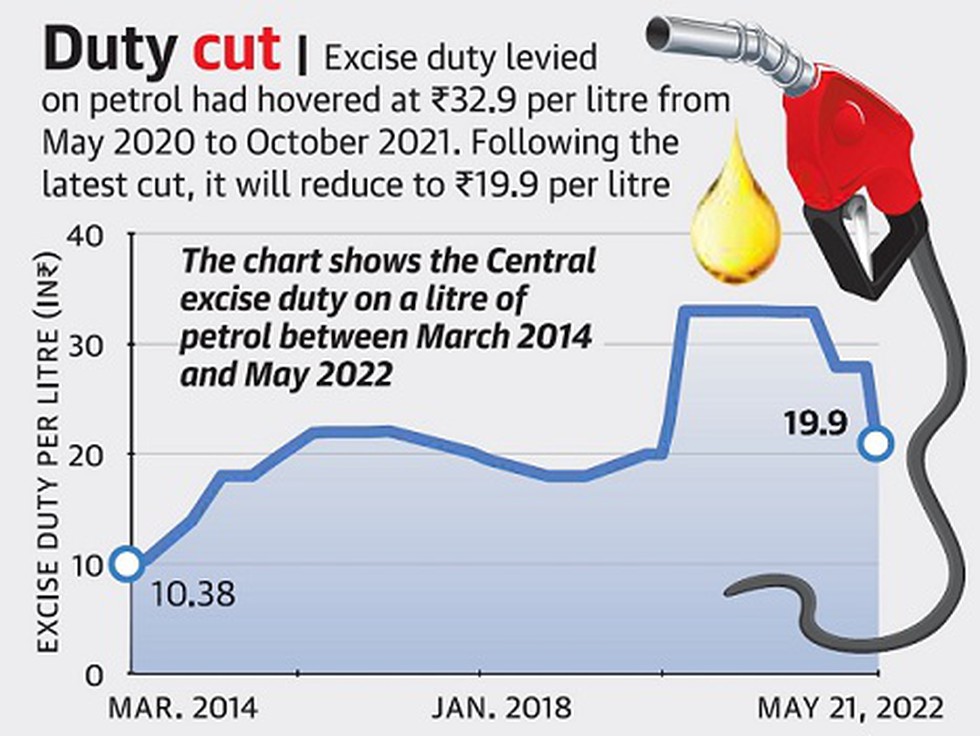 About:
A reduction in central excise duty per litre of petrol by ₹8, and of diesel by ₹6, will translate into retail prices on these fuels dropping by ₹9.5 per litre and ₹7 per litre.
A subsidy of ₹200 per gas cylinder for up to 12 cylinders a year will be granted to over nine crore beneficiaries of the PM Ujwala Yojana.
The steps to check rising prices assume significance with retail inflation spiralling to 7.8% in April, the highest since the NDA government assumed office in 2014, and wholesale inflation hitting a multi-decade high of 15.1%.