POLICE REFORMS
Sept. 27, 2018
Union Home Ministry has notified new rules for merging police forces in six Union Territories.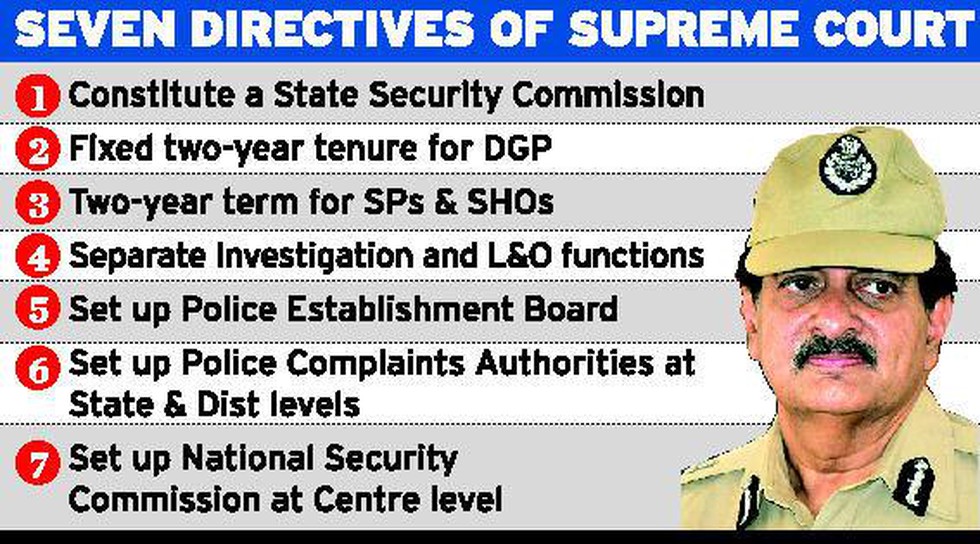 About:
On September 25, "The NCT of Delhi, Andaman and Nicobar Islands, Lakshadweep, Daman and Diu, Dadra and Nagar Haveli and Chandigarh (Police Service) Rules, 2018", were notified.


Under it a new police Service will be constituted for the 6 UTs consisting of persons appointed to the Service under rule 6 and 7.


533 posts will be covered under the new rules including Assistant Commissioners of Police (ACPs) and Deputy Superintendents of Police (DSP).


According to it, Non-IPS officers could be posted in any of the six UTs and will be at the direct disposal of Home Ministry (Earlier these postings were decided by the respective UT administrators).


The rules will come into play upon promotion or direct recruitment of inspectors to the post of ACPs. Half of the posts at ACP rank will be filled through direct recruitment and the other half through promotion.


The post/grade/service eligible for induction into the entry grade for the new service would include personnel currently employed as inspectors.


Comment:
It is the first step towards the creation of a central police cadre allowing for the posting of police personnel across the country irrespective of the force they are initially inducted into.


A central pool allowing inter-transferability would also ensure that local police personnel do not fall prey to serving vested interests in their home services.


Local police personnel in smaller locations such as Daman & Diu would be able to learn modern policing methods from the capital city and go back home to employ these effectively.