POLYCRACK
Jan. 30, 2020
Indian Railways has commissioned country's first governmental Waste to Energy Plant, having capacity of 500 Kg waste per day, in Mancheswar Carriage Repair Workshop at Bhubaneswar in East Coast Railway.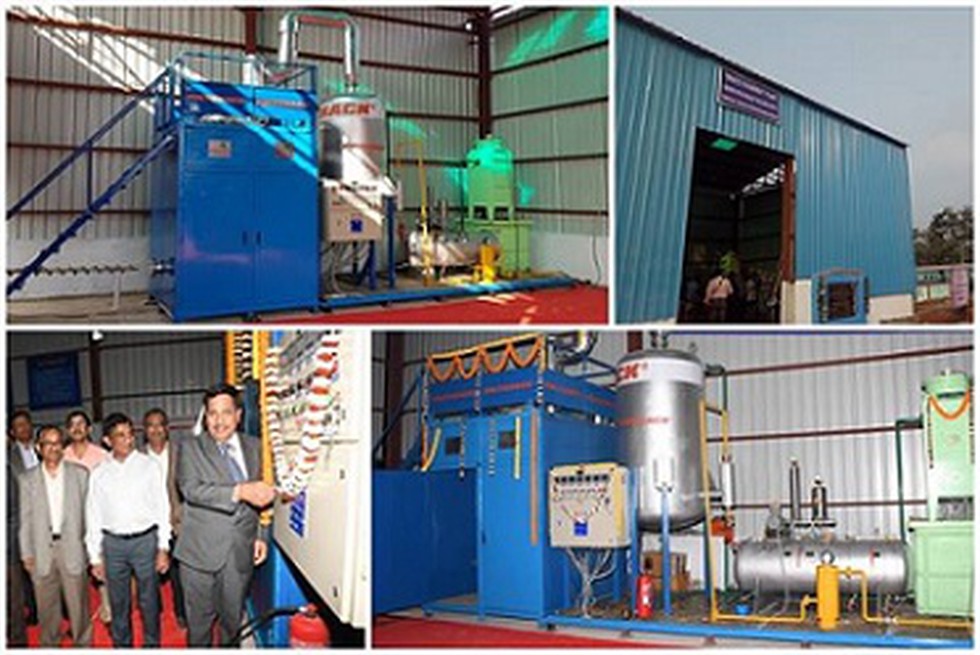 About:
This Waste to Energy Plant, a patented technology called POLYCRACK, is first-of-its-kind in Indian Railways and fourth in India.


It is world's first patented heterogeneous catalytic process which converts multiple feed stocks into hydrocarbon liquid fuels, gas, carbon and water.


Using Polycrack Plant, all types of waste including plastic and e-waste can be converted to Light Diesel Oil which is used to light furnaces. It can be fed with all types of Plastic.


Polycrack has the following advantages over the conventional approach of treating solid waste:

Pre-segregation of waste is not required to reform the waste. Waste as collected can be directly fed into Polycrack.


It is an enclosed unit hence the working environment is dust free.


All constituents are converted into valuable energy thereby making it Zero Discharge Process.