"POWER OF SIBERIA" GAS PIPELINE
Dec. 3, 2019
Chinese President Xi Jinping and his Russian counterpart Vladimir Putin inaugurated the "Power of Siberia" gas pipeline.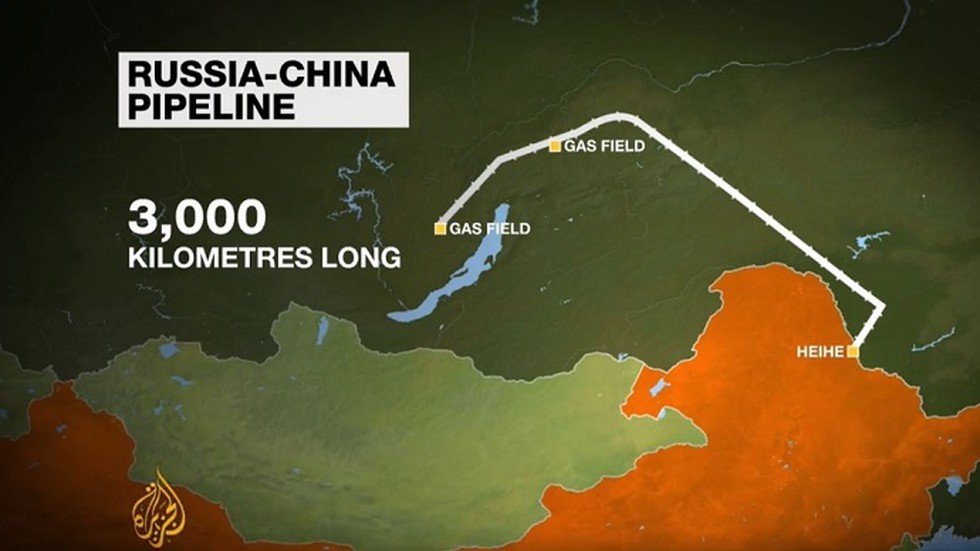 About:
Under the contract, Russia will deliver 1 trillion cubic meters of natural gas to China over the next 30 years. The 30-year project is anchored by a $400 billion gas deal.


From Siberia to China's Yangtze River delta in Shanghai, the massive pipeline will cover 8,000 km, with 5,111 km inside China, passing through nine provinces and municipalities.


Gas is being sourced from Chayandinskoye and Kovytka fields in eastern Siberia, and is then piped to Blagoveshchensk — the last town on the Russian side of the border. From there, it is tunneled under the Amur River, before entering Heihe on the Chinese side.