PRADHAN MANTRI JAN DHAN YOJANA (PMJDY)
April 29, 2019
Public sector banks stand to earn as much as ₹5,000 crore due to the increasing quantum of deposits placed in Jan Dhan accounts. As of April 10, 2019, the number of Jan Dhan beneficiaries stands at 35 crore.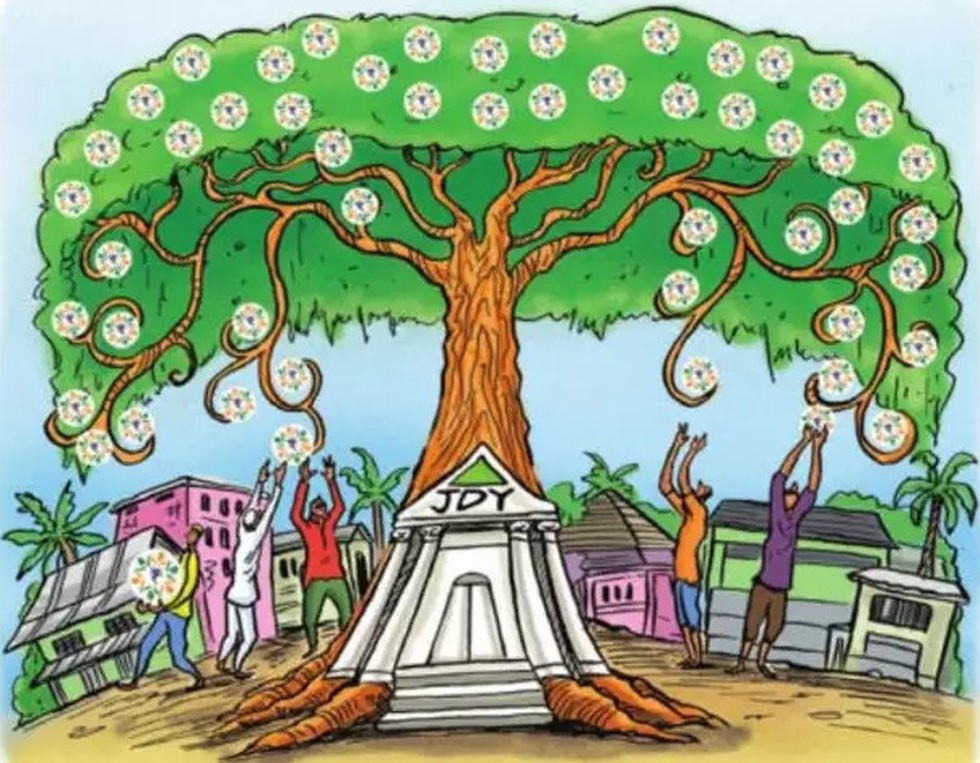 About: 
Origin: A National Mission on Financial Inclusion named as Pradhan Mantri Jan Dhan Yojana (PMJDY) was formally launched in August, 2014 at National level. 


Objective: To promote financial inclusion with the main objective of covering all households with at least one bank account per household across the country. 


Components of PMJDY: 

Access to Banking: Universal access to banking facilities for all households across the country through a bank branch or fixed point Business Correspondent (BC).


Opening Account: To cover all households with at least one Basic Bank Account with RuPay Debit card having inbuilt accident insurance cover of Rs.1 lakh.


Overdraft facility: An overdraft facility upto Rs.5000/- after satisfactory operation in the account for 6 months.


Life cover: A Life Cover of Rs. 30,000/- to those beneficiaries who open their accounts for the first time from 08.2014 to 31.01.2015.


Financial Literacy: Financial literacy programme which aims to take financial literacy upto village level.


Expanding DBT: Expansion of Direct Benefit Transfer (DBT) under various Government Schemes through bank accounts of the beneficiaries.


Micro –insurance: Providing micro –insurance to the people.


Pension: Providing Unorganised sector Pension schemes through the Business Correspondents.