PREVENTION OF MONEY LAUNDERING ACT (PMLA)
July 28, 2022
The Supreme Court upheld the core amendments made to the Prevention of Money Laundering Act (PMLA), which gives the government and the Enforcement Directorate (ED) virtually unbridled powers of summons, arrest, and raids, and makes bail nearly impossible while shifting the burden of proof of innocence on to the accused rather than the prosecution.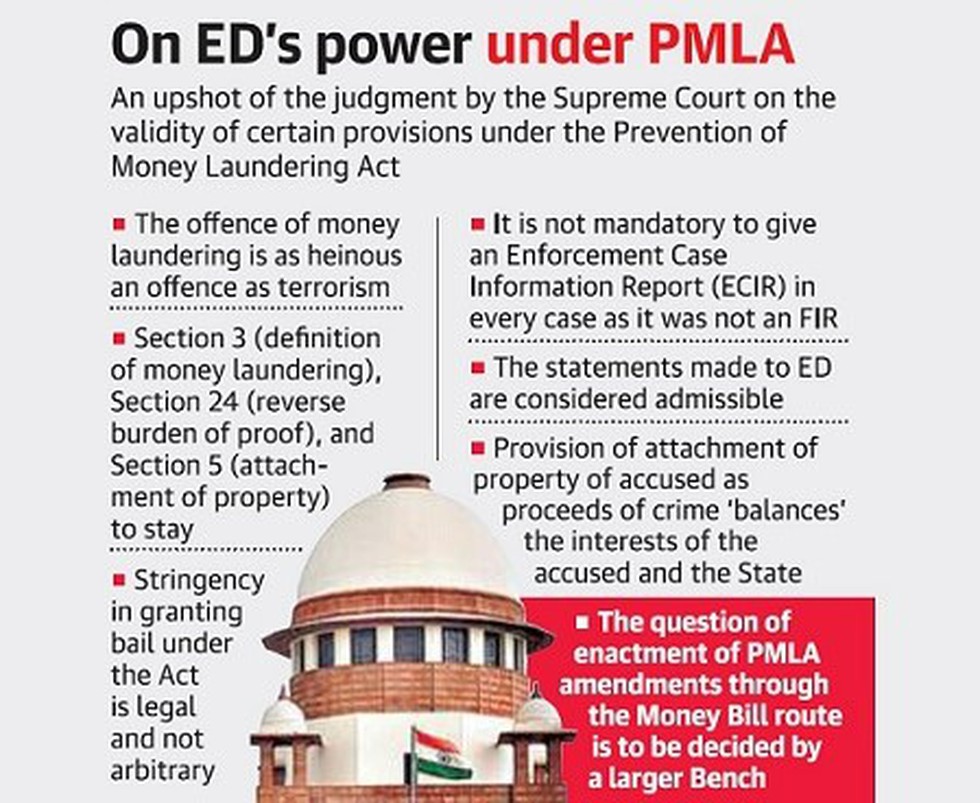 About:
The top court called the PMLA a law against the "scourge of money laundering" and not a hatchet wielded against rival politicians and dissenters.
The verdict came on an extensive challenge raised against the amendments introduced to the 2002 Act by way of Finance Acts.
"Money laundering is an offence against the sovereignty and integrity of the country, It is no less a heinous offence than the offence of terrorism" the court noted.