Purana Qila
May 31, 2023
A recent round of excavations at the site of Delhi's Purana Qila or Old Fort has uncovered evidence of the continuous history of the city since the pre-Mauryan era.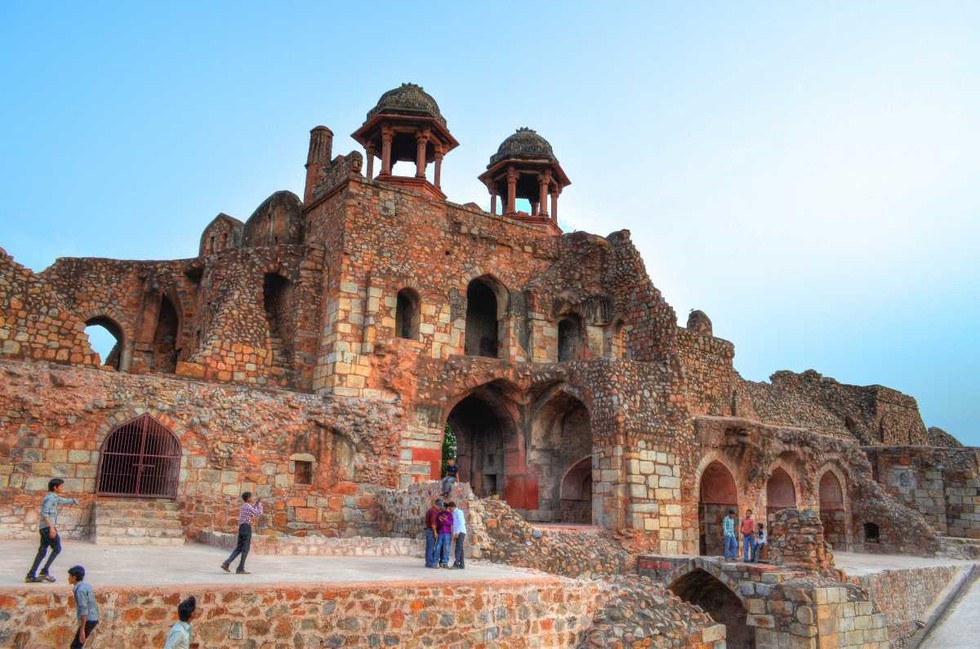 About Purana Qila:
Location:

It is located on the South Eastern part of the present city of New Delhi. 
It is one of the oldest forts in Delhi and built on the banks of river Yamuna.

The present citadel at Purana Qila started its construction in the reign of  Humayun and was completed by Sher Shah Suri ('The Lion King').
The Qila was inspired by Jama Masjid, which was established 15 years before the reconstruction of Qila.
Architecture:

It is rectangular in shape and is spread over an area of 1.5 kilometers. 
Another amazing feature of the Purana Qila are the three gates that are a display of a happy blend of Hindu and Muslim styles of architecture. – Bara Darwaza or the Big Gate facing west, the Humayun Gate facing south, and the Talaqqi Gate, which is often referred to as the forbidden gate.
All of the gates are double-storeyed and comprise of huge semi-circular bastions flanking either of their sides.
These bastions are equal in frequency, except for in the westward wall, where they are built at a distance of 73 meters from each other.
The eastern and western walls of the Qila are the tallest, which were specifically designed for safeguarding the Kings residing within the four-walls.
All the walls surrounding the Qila are 0.33 meters thick and supported by bastions.