RAFALE
Oct. 9, 2019
Defence Minister Rajnath Singh formally received the first Rafale fighter jet built for the Indian Air Force (IAF) at Production Unit of Dassault Aviation at Mérignac in France. He was handed over the first Indian aircraft, RB-001, by Dassault Aviation CEO Eric Trappier.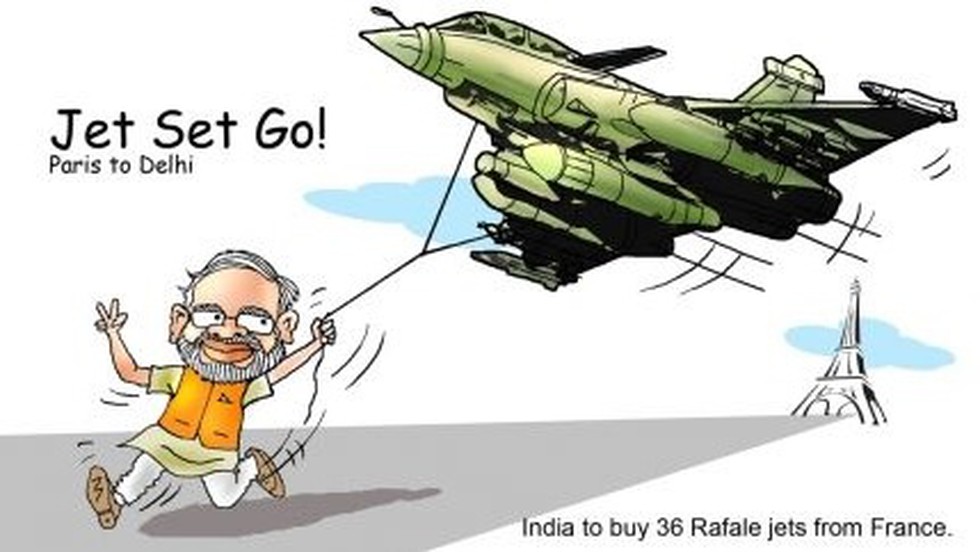 About: 
The Dassault Rafale is a French twin-engine, canard delta wing, multirole fighter aircraft designed and built by Dassault Aviation. Equipped with a wide range of weapons, the Rafale is intended to perform in-depth strike, anti-ship strike and nuclear deterrence missions.


Introduced in 2001, the Rafale is being produced by the French Air Force and has been selected for purchase by the Indian Air Force, the Egyptian Air Force, and the Qatar Air Force.


The Rafale has been used in combat over Afghanistan, Libya, Mali, Iraq and Syria.


Indian scenario:
In September 2016, India and France signed a €7.87 billion Inter-Governmental Agreement (IGA) for 36 Rafale multi-role fighter jets in fly-away condition following the surprise announcement by Prime Minister Narendra Modi in April 2015.


the first batch of the jets will arrive in India only in May 2020. By February 2021, India will receive 18 Rafale jets and by April 2022, India will get all the 36 Rafale.


Till May 2020, three batches of IAF pilots, engineers and technicians will undergo advanced training on the Indian jets in France. So far, three IAF pilots and two technical officers have trained on French Air Force Rafale jets, as per the terms of the contract.