RAILWAYS TRESPASSING
Oct. 28, 2018
On October 19, 2018 at least 60 people died and over 70 were injured after being run over by a train near Amritsar.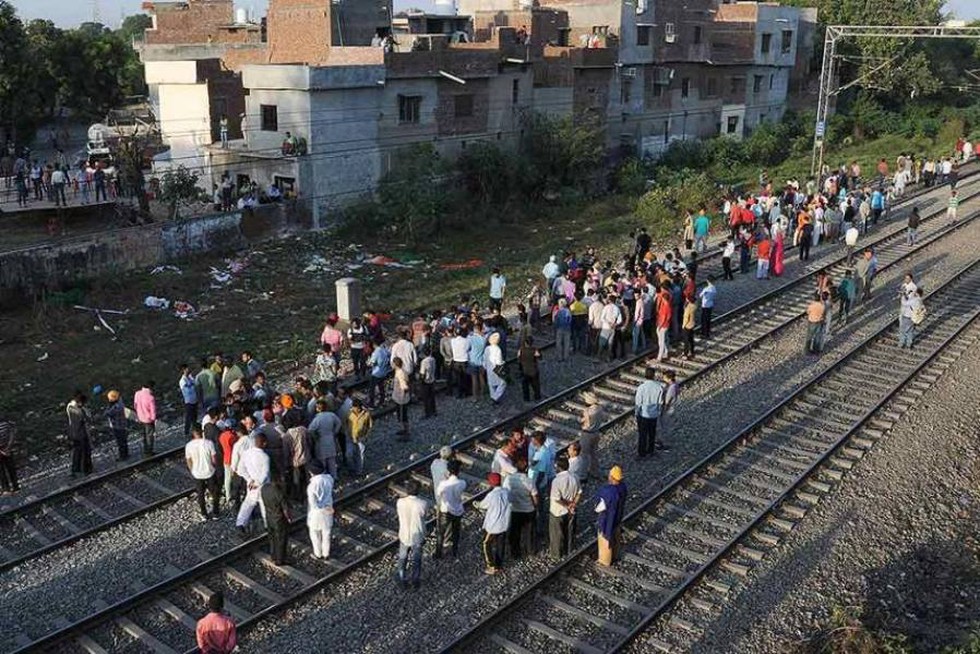 About:
The tragedy struck as a group of people celebrating Dasara Festival gathered on the rail track to watch the burning of a Ravana effigy and were hit by a train from Jalandhar to Amritsar. The Railways said people on the track were trespassing.


Reasons for death on Railways Track:

As per official statistics, nearly 50,000 people died on the track from 2015 to 2017. Acc. to government, these deaths were largely because of trespassing, violating safety instructions, avoiding overbridges, using mobile phones while crossing the track.


As per the available data, accidents at unmanned level crossings accounted for 16.23% of the total train accidents in 2016-17. As of July this year, there were 2,869 unmanned level crossings on the broad gauge.






Steps taken for preventing trespassing:

A nationwide awareness campaign has been launched against trespassing, after the Amritsar accident. As per the rules, trespassing on the railway premises, including the track, is a punishable offence under Section 147 of the Railways Act, 1989.


Additionally, Railway Protection Force personnel are deployed on locations vulnerable to trespass. Railways also erected boundary walls or fences at identified locations that were liable to trespass.


The Railways is also working on how to use technology to deploy warning systems at unmanned level crossing gates. For example, it is testing a satellite-based system, in partnership with the RDSO (Ministry of Railways) and ISRO.