REVIVAL PACKAGE OF BSNL
July 28, 2022
To make BSNL financially viable in the Telecom Sector, the Union Cabinet approved the revival package of BSNL amounting to Rs 1.64 Lakh Crore.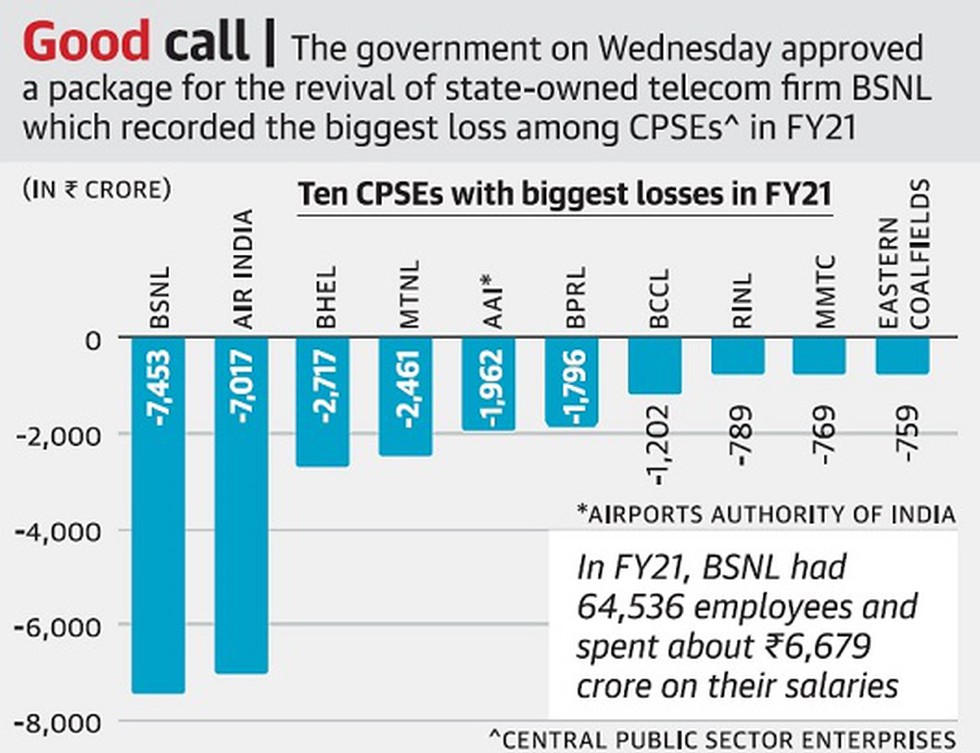 About:
Revival measures approved by the Cabinet focus on infusing fresh capital for upgrading BSNL services, allocating spectrum, de-stressing its balance sheet, and augmenting its fiber network by merging Bharat Broadband Nigam Limited (BBNL) with BSNL.
To improve existing services and provide 4G services, BSNL will be allotted Spectrum in 900 and 1800 Mega Hertz band administratively at the cost of 44 thousand 993 crore rupees through equity infusion.
It is expected that with the implementation of this revival plan, BSNL will turn-around and earn profit in FY 2026-27.