RUKUNA RATHA YATRA
Jan. 29, 2020
During the Republic Day celebrations of 2020, the tableau of Odisha displayed the famous Rukuna Ratha Yatra of Lord Lingaraja worshipped as both Lord Shiva and Lord Vishnu in a sixth century built temple named 'Lingaraj Temple' at Bhubaneswar.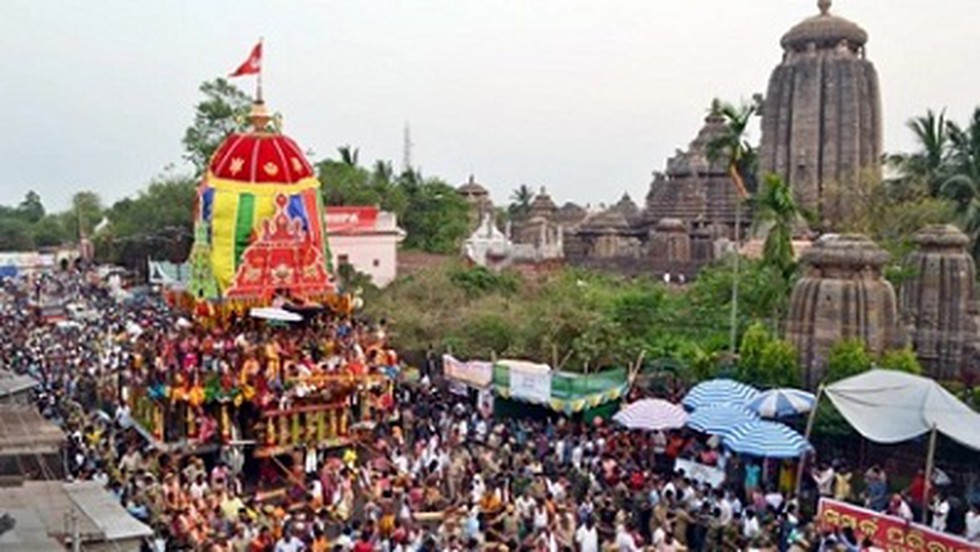 About:
Rukuna Rath Yatra of Lord Lingaraj in Bhubaneswar is one of the biggest festival of the city.


The Chariot Festival of Lord Lingaraja is celebrated at Bhubaneswar on the day of Ashokastami or Basanti Durga Puja.The festival takes place in the month of Chaitra (March-April) the day preceding Ramanavami.


On the day of Ashokastami 3 deities i.e. Chandrasekhar – the representative of lord Lingaraja, Rukmini & Basudeva are ceremonially brought to ascend chariot.


After that, the chariot is drawn to Rameswara temple and remained there for four days called Gundicha Gharand on the fifth day the three deities start the return journey called Bahuda.