Sagar Parikrama Yatra
May 28, 2023
Union Minister for Fisheries, Animal Husbandry and Dairying launches VI Phase of Sagar Parikarma Yatra in Anadaman on May 29, 2023.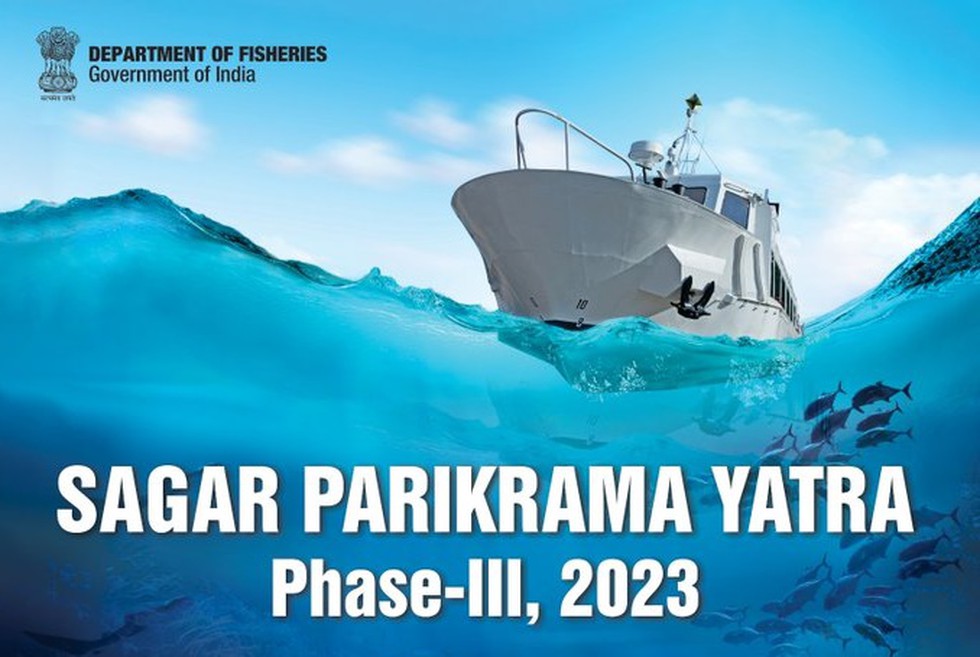 About:
Sagar Parikrama is an initiative taken by Government of India.
The aim is to resolve the issues of the fishers, other stakeholders and facilitate their economic upliftment through various fisheries schemes and programs being implemented by the Government of India such as Pradhan Mantri Matsya Sampada Yojana (PMMSY) and Kisan Credit Card (KCC).
Sagar Parikrama is a program reflecting the far-reaching policy strategy of the government leading to the direct interaction with fishers and fish farmers to understand the issues of coastal areas and problems related to fishermen.
Phases I, II & III, IV have brought massive changes in the development strategy for fishermen.