SANSKRITIK SADBHAV MANDAP
June 30, 2020
Union Minister of Minority Affairs laid foundation stone for "Sanskritik Sadbhav Mandap" in Rampur (Uttar Pradesh).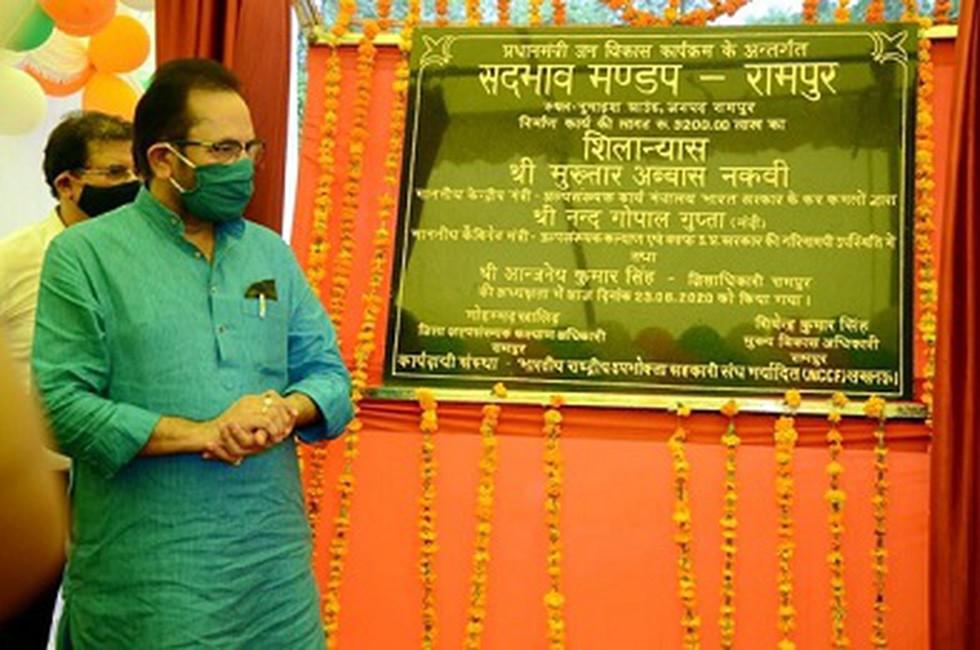 About:
The "Sanskritik Sadbhav Mandap" is being constructed with the cost of Rs 92 crore by Union Minority Affairs Ministry under Pradhan Mantri Jan Vikas Karykram (PMJVK).


This community centre will be utilized for various socio-economic-cultural activities, skill development training, coaching, relief activities during disaster such as Corona and different sports activities.