SDG INDIA INDEX 2019
Dec. 31, 2019
NITI Aayog released the second edition of the Sustainable Development Goals (SDG) India Index.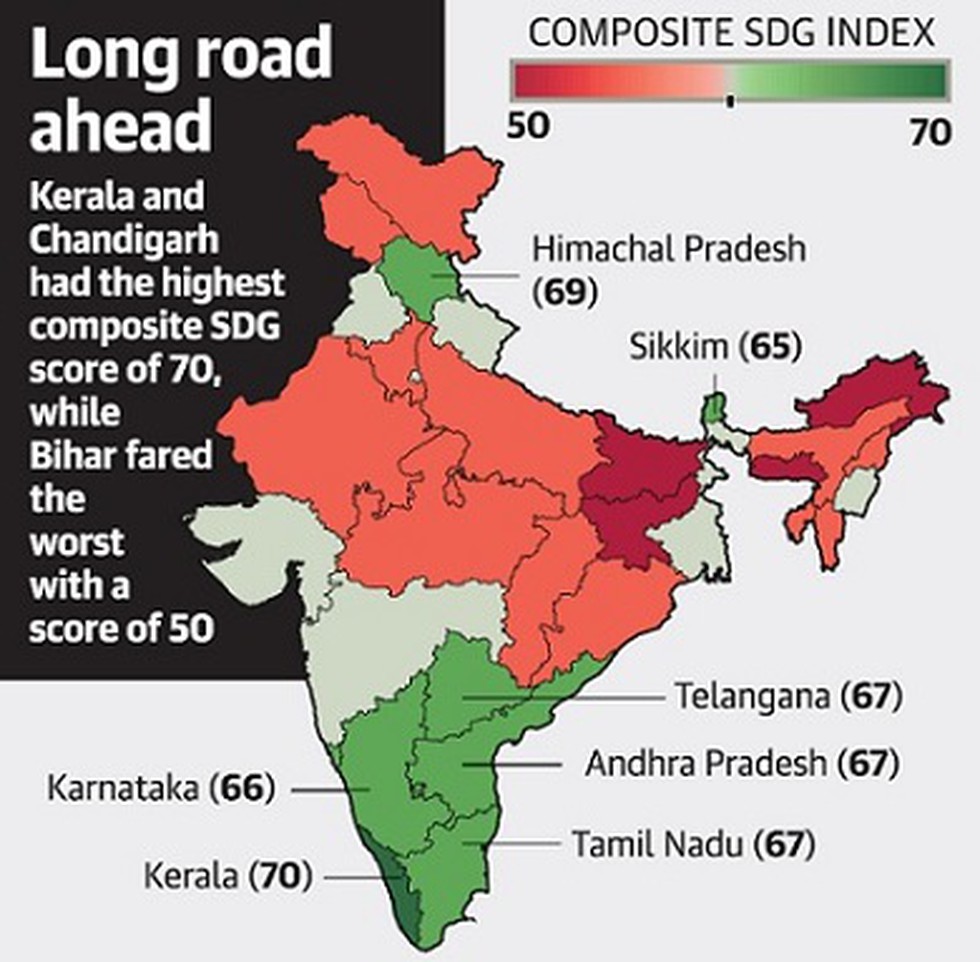 About:
The index documents the progress made by India's States and Union Territories towards achieving the 2030 SDG targets.


It has been developed by NITI Aayog in collaboration with the Ministry of Statistics, United Nations in India, and Global Green Growth Institute.


The 2019 Index spans 16 out of 17 SDGs with a qualitative assessment on Goal 17. This marks an improvement over the 2018 Index, which covered only 13 goals.


Classification criteria based on SDG India Index score is as follows:

Aspirant: 0–49


Performer: 50–64


Front Runner: 65–99


Achiever: 100






If a State/UT achieves a score of 100, it signifies it has achieved the 2030 national targets. The higher the score of a State/UT, the closer it is towards achieving the targets.


Key findings:
India's composite score has improved from 57 in 2018 to 60 in 2019, thereby showing.


The maximum gains been made in Goals 6 (clean water and sanitation), 9 (industry, innovation, and infrastructure) and 7 (affordable and clean energy).


Kerala achieved the first rank in the composite SDG Index with a score of 70, followed by Himachal Pradesh at 69.


The biggest improvers since 2018 are UP (which has moved from the 29th position to the 23rd), Orissa (23rd to 15th), and Sikkim (15th to 7th).