SEVA BHOJ YOJANA
July 16, 2019
The Minister of Culture informed Lok Sabha about the Seva Bhoj Yojana.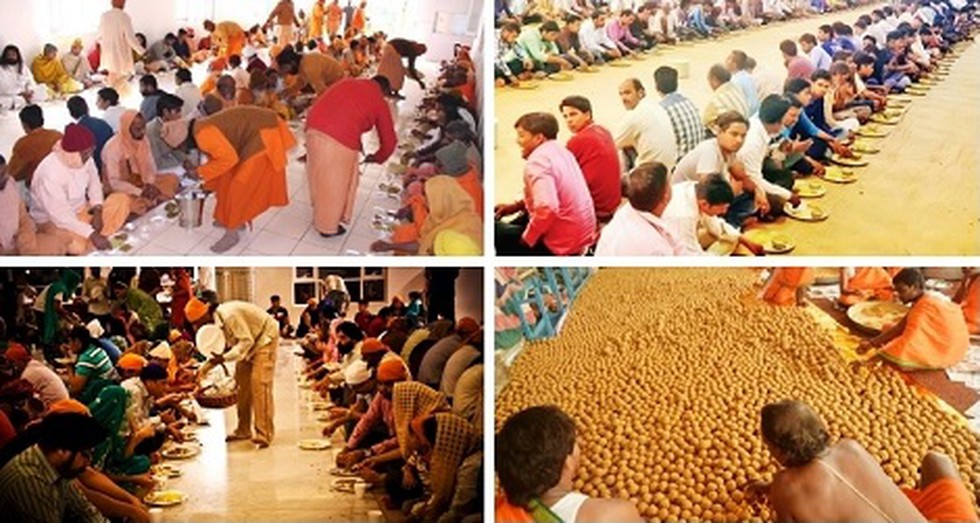 About: 
Type: Seva Bhoj Yojna is a Central Sector Scheme. 


Objective: Government of India is running Seva Bhoj Yojana for providing assistance to charitable religious institutions for serving free food to public. 


Features:

Under the scheme, the financial assistance will be provided for free food offered by charitable/religious institutions like Gurudwara, Temples, Dharmik Ashram, Mosques, Dargah, Church, Math, Monasteries etc.


The specific raw food items covered under the Scheme are: (i) Ghee (ii) Edible Oil (iii) Sugar/Burra/Jaggery (iv) Rice (v) Atta/Maida/Rava/Flour and (vi) Pulses.






Criteria for financial assistance:

These Charitable Religious Institutions should have been distributing free food in the form of 'prasad', 'langar'/bhandara (community kitchen) to at least 5000 persons in a calendar month for at least past 3 years.


Financial Assistance under the scheme shall be given only to those institutions which are not in receipt of any Financial Assistance from the Central/State Government for the purpose of distributing free food.


The Institution/Organization blacklisted under the provisions of Foreign Contribution Regulation Act (FCRA) or under the provisions of any Act/Rules of the Central/State shall not be eligible for financial assistance under the scheme.