SHAURYA KGC CARD
Aug. 15, 2020
HDFC Bank launched 'Shaurya KGC (Kisan Gold Credit) Card', a loan product for the armed forces.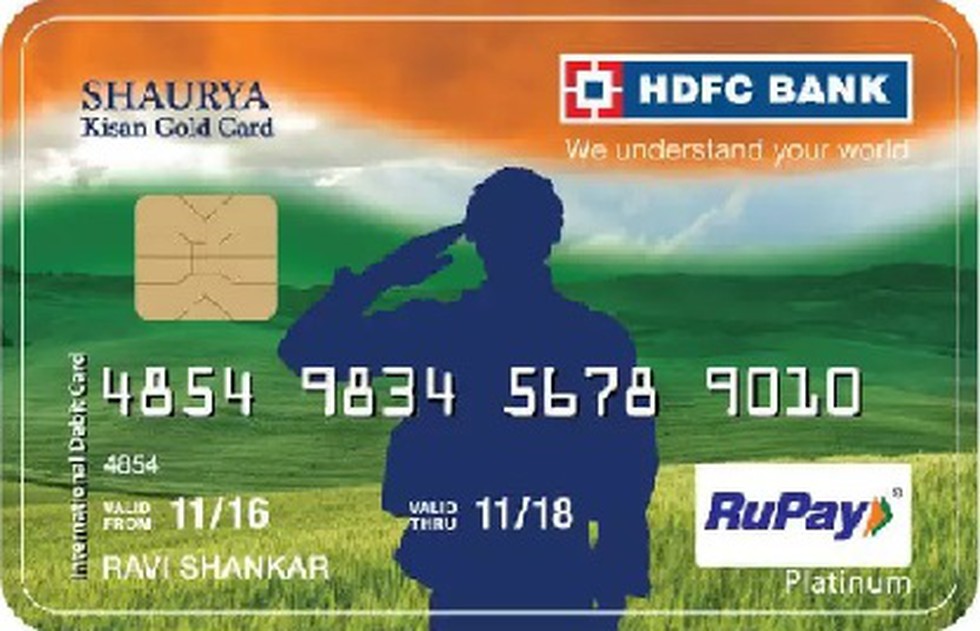 About:
A first-of-its-kind product for over 45 lakh Indian armed forces personnel, it is based on the Kisan Credit Card guidelines by the government, the lender said in a statement.


The credit card comes with a life cover of Rs 10 lakh as against Rs 2 lakh for an average card.


It will provide finance for agricultural requirements like production of crop, post-harvest maintenance and consumption needs. It can also be used to purchase farm machinery, irrigation equipment or construct storage structures.


The tri-colour themed card is for Army, Navy, Air Force and para military forces.


This is a part of the bank's 'Har Gaon Hamara' initiative.