SIACHEN GLACIER
Oct. 26, 2019
Defence Minister Rajnath Singh announced that the Siachen Glacier will be open for tourists, between the base camp and Kumar logistics base. As of now, civilian tourists are restricted to the Nubra Valley, which is the gateway to the Siachen Glacier, and well away from the base camp.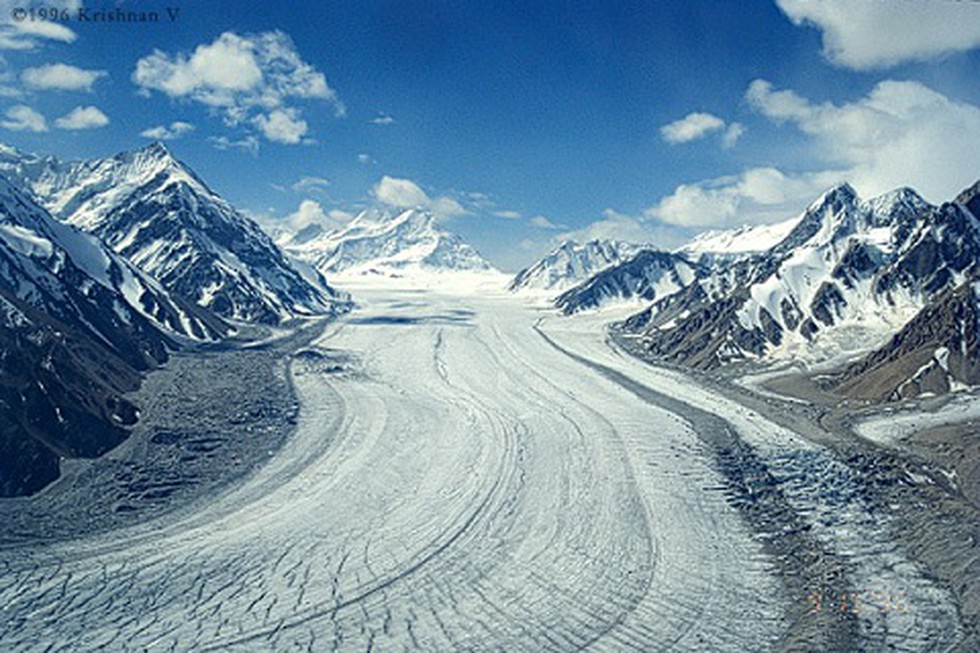 About: 
The Siachen Glacier is a glacier located in the eastern Karakoram range in the Himalayas, just northeast of the point NJ9842 where the Line of Control between India and Pakistan ends. 


The glacier lies between the Saltoro Ridge immediately to the west and the main Karakoram range to the east. The Saltoro Ridge originates in the north from the Sia Kangri peak on the China border in the Karakoram range. 


The entire Siachen Glacier, with all major passes, is currently under the administration of India since 1984. Pakistan controls the region west of Saltoro Ridge, far away from the glacier. 


The glacier's melting waters are the main source of the Nubra River in the Indian region of Ladakh, which drains into the Shyok River. The Shyok in turn joins the 3000 kilometre-long Indus River which flows through Pakistan. Thus, the glacier is a major source of the Indus.


At 76 km long, it is the longest glacier in the Karakoram and second-longest in the world's non-polar areas.