SOLOMON ISLANDS
Nov. 28, 2021
The Solomon Islands' decision to switch its diplomatic allegiance from Taiwan to Beijing has been blamed for arson and looting in the national capital Honiara, where protesters are demanding the prime minister's resignation.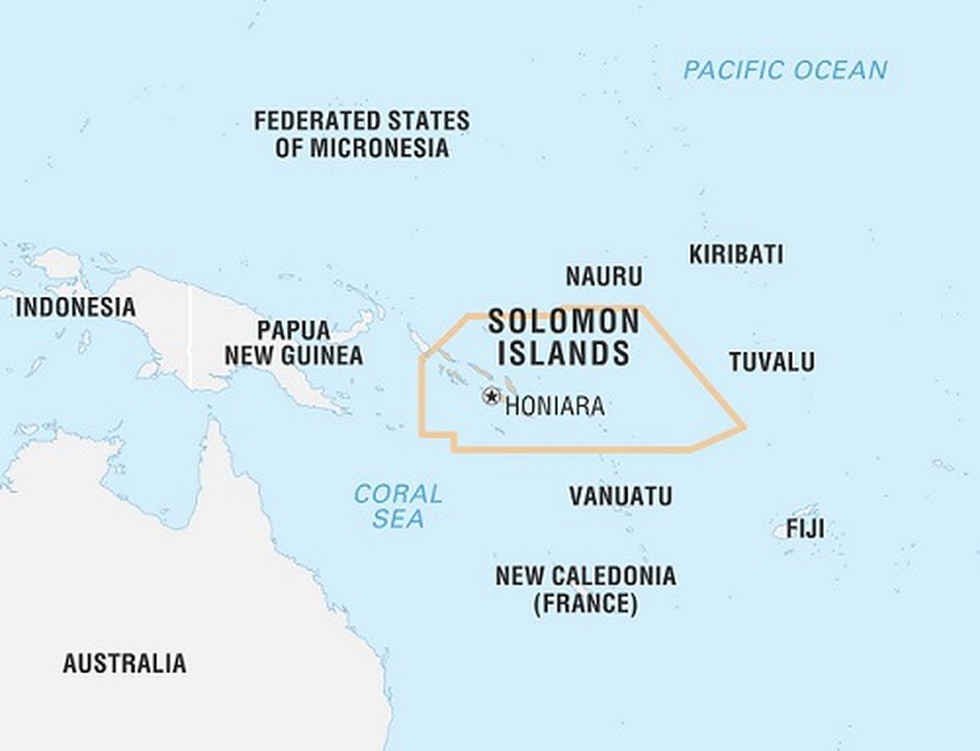 About:
Solomon Islands is a sovereign country consisting of six major islands and over 900 smaller islands in Oceania, to the east of Papua New Guinea and northwest of Vanuatu.


The Solomon Islands are famous as a battleground of World War II, the pivotal Battle of Guadalcanal named after the country's largest island where the restive capital Honiara is located.


It was then known as the British Solomon Islands Protectorate and became the Solomon Islands before independence in 1978.


The South Pacific nation of 700,000 people — mostly Melanesian but also Polynesian, Micronesian, Chinese and European — is, like neighboring Australia and New Zealand, a constitutional monarchy with Queen Elizabeth II the head of state.


A migration of settlers from Malaita, the country's second biggest island and most populous province, to the economic opportunities on Guadalcanal and Honiara stoked ethnic tensions and eventually unrest.