SUKHNA LAKE
Oct. 26, 2019
The Chandigarh administration issued a draft notification for declaring Sukhna Lake as a wetland under the Wetland (Conservation and Management) Rule, 2017. Suggestions and objections have been invited from residents for the same.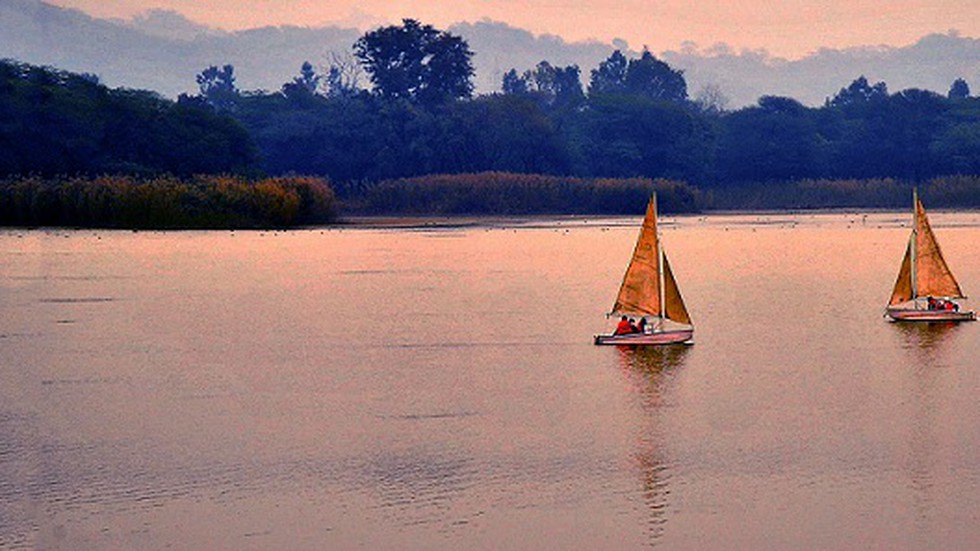 About: 
Sukhna Lake in Chandigarh is a reservoir at the foothills (Shivalik hills) of the Himalayas.


This rainfed lake was created in 1958 by Le Corbusier and the Chief Engineer P L Verma by damming the Sukhna Choe, a seasonal stream coming down from the Shivalik Hills.


The catchment area of Sukhna Wetland spreading over 10,395 acres as finalised by the Survey of India includes 2,525 acres of Haryana and 684 acres of Punjab.


Declaring Sukhna a wetland will help preserve the lake and conserve its ecological and biodiversity. A major threat to Sukhna is the discharge of pollutants from neighbouring areas.


With this, various activities will be prohibited/regulated/ promoted both in the wetland as well catchment areas.