TADVI BHIL
May 30, 2019
Payal Tadvi, the 26-year-old medical student who committed suicide on May 22 over alleged harassment by three seniors in Mumbai, belonged to Tadvi Bhil community.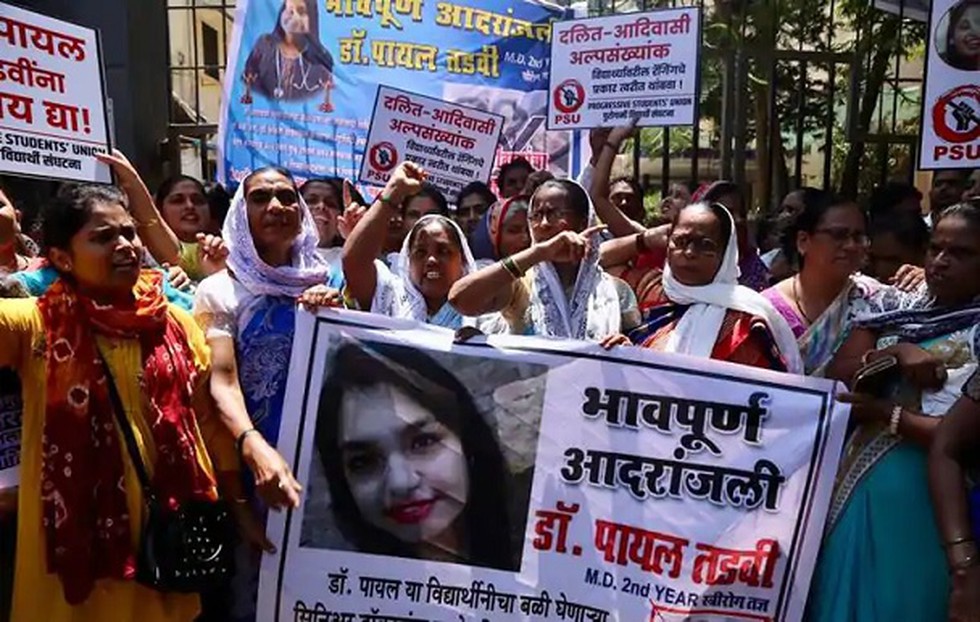 Tadvi Bhil: 
Status: Tadvi Bhil is a tribal community listed under Scheduled Tribes. They are a sub-caste of the larger Bhil community.


Distribution: They are found in four Indian states namely Rajasthan, Gujarat, Madhya Pradesh and Maharashtra.


Language: The Tadvi speak a dialect of their own, also known as Tadvi. Their language is also Dhanka, which belongs to the Bhil group of the Indo-Aryan language family.


Tadvi Bhil Muslims:
Those who adopted Islam are known as Tadvi Bhil Muslims.


They are unrigid in their practice of Islam. They offer namaz but they also retain many aspects of Hindu culture like wearing a sari, or folding their hands in front of an idol.


Social status: Very few in the community are educated. Literacy rates remain low. Payal's family claims that she was the first woman in their community to become a gynaecologist. The community has poor health outreach.