THE FUTURE OF EARTH, 2020 REPORT
Feb. 14, 2020
'The Future of Earth, 2020' report was jointly released by the South Asia Future Earth Regional Office, Divecha Centre for Climate Change and the Indian Institute of Science.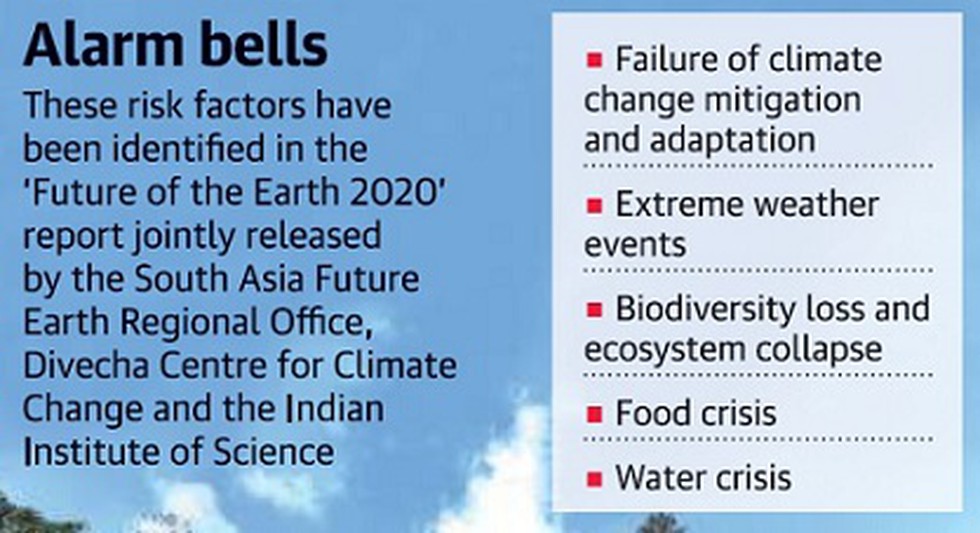 About:
The report lists five global risks that have the potential to impact and amplify one another in ways that may cascade to create global systemic crisis.


The five global risks are: failure of climate change mitigation and adaptation; extreme weather events; major biodiversity loss and ecosystem collapse; food crises; and water crises.