TOY MAKING
Aug. 31, 2020
Union Education Minister has informed that indigenous toy-making will be introduced as a theme in Kala Utsav to encourage students to explore and develop a variety of local toys. He also called for initiating puppet show in Kala Utsav for secondary and higher secondary students.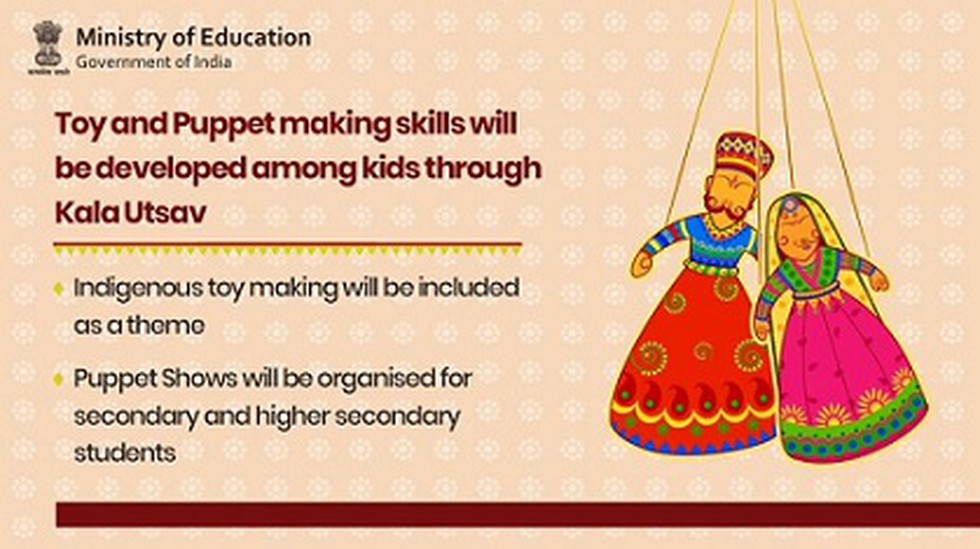 About:
He cited the examples of places like Channapatna in Ramnagaram in Karnataka, Kondaplli in Krishna in Andhra Pradesh, Thanjavur in Tamil Nadu, Dhubari in Assam, and Varanasi in Uttar Pradesh which are developing as toy clusters.


The Global Toy Industry is more than 7 lakh crore rupees but India's share is very little in this.


In the new National Education Policy, a lot of attention has been given on the impact of toys on different aspects of children's lives. Learning while playing, learning to make toys, and visiting toy factories, have been made part of the curriculum.