TRADITIONAL NEW YEAR
April 15, 2021
Various regions of the country are celebrating traditional new year today in the form of Ugadi, Gudi Padava, Chaitra Sukladi, Cheti Chand, Vishu, Puthandu and Bohag Bihu.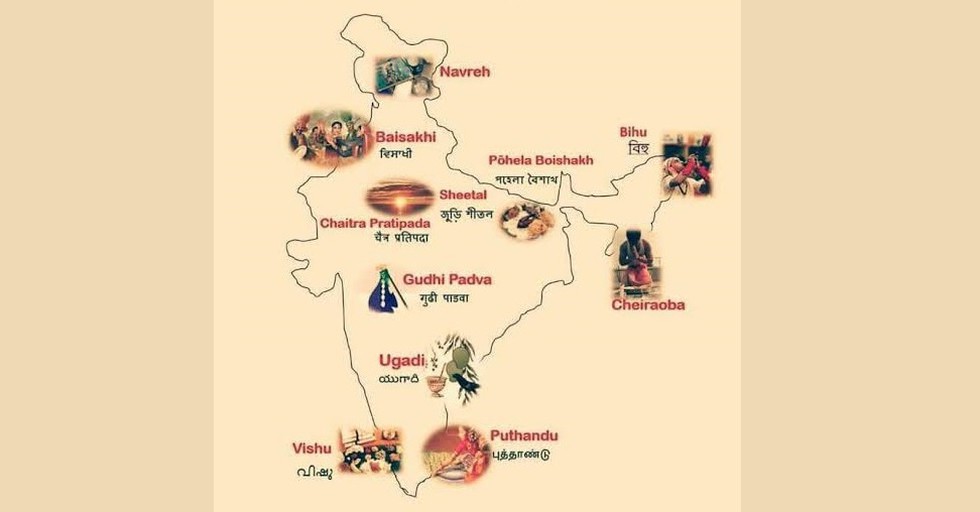 About:
According to the Luni-Solar calendar, the first day of the full moon of Chaitra is the beginning of the Hindu new year.


People of Andhra Pradesh and Telangana call it 'Ugadi', and in Karnataka, it is 'Yugadi'.


In Maharashtra, it is celebrated as 'Gudi Padwa', and in Tamil Nadu, it is observed as 'Puthandu'.


In Kerala, the day is celebrated as 'Vishu', In Punjab it is 'Vaisakhi' and in Odisha, it is called 'Pana Sankranthi'.


In West Bengal, it is called 'Poila Boishakh' and in Assam, 'Bohag Bihu'.


Prime Minister Narendra Modi also extended his greetings on the beginning of the new Samvat Year 2078 and wished for happiness and joy in everyone's life.