TRIBALS IN MADHYA PRADESH
Nov. 25, 2021
The BJP, which has been in power in Madhya Pradesh since 2003, excluding the 15-month-long rule of the Congress in 2018, has initiated a massive tribal outreach in Madhya Pradesh to woo the 1.53 crore tribal population of the state that account for 21.10 per cent of its 7.2 crore population.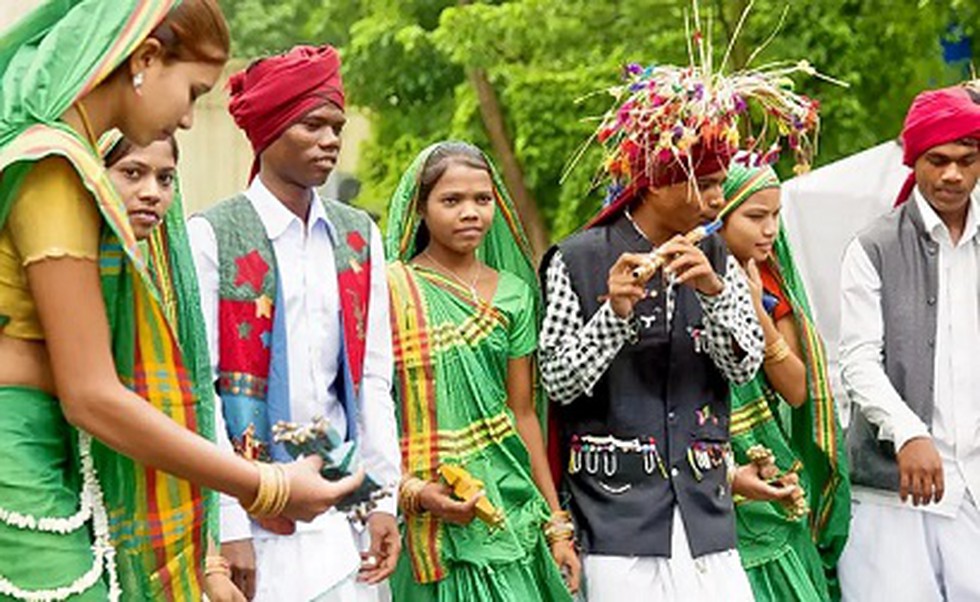 About:
Madhya Pradesh has the largest tribal population of the country, with 46 recognised scheduled tribes, of which three are Particularly Vulnerable Tribal Groups (PVTG) spread across the 52 districts in the state.


The Bhil community comprises nearly 40 per cent of the total tribal population followed by the Gond tribe that constitute another 34 per cent of the 1.53 crore tribal population.


A look at the state government's recent announcements for tribal outreach.


On September 18, the state government announced the implementation of the Panchayats (Extension to Scheduled Areas) Act, 1996, which allows self-governance through traditional gram sabhas for people living in scheduled areas.


This was followed by legalising mohua, a staple drink of the tribals, which will be sold as 'heritage liquor'.


University in Chhindwara to be named after Shankar Shah, Raghunath Shah. Shankar Shah (70), son of Sumer Shah, was the last ruler of Garha Kingdom under Gond rule.


Railway station, bus stop to be renamed after Tantya Bhil. Tantya Bhill was born in Birda village of west Nimar in Madhya Pradesh in the 18th century and was only 25-year-old when the 1857 mutiny broke out.