VANDE BHARAT 2.0
Sept. 30, 2022
Prime Minister Narendra Modi will inaugurate the new Vande Bharat trainset and will travel in it for about half an hour from Gandhinagar to Kalupur in Gujarat.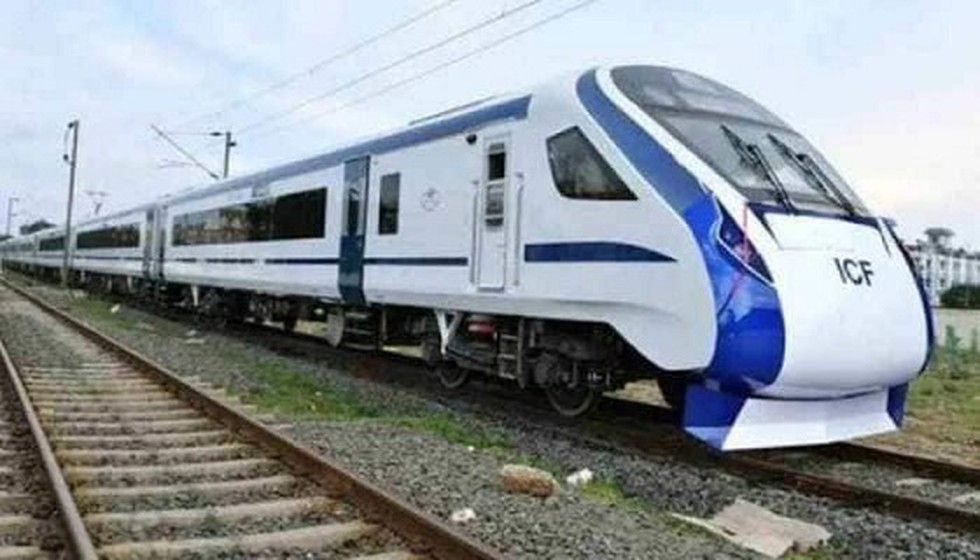 About:
PM Modi had also inaugurated the Vande Bharat when it was first launched in Delhi in 2019. Then, however, he had not taken a ride on it.
The name may be the same, but this train, the third in the Vande Bharat series, is being dubbed 'Vande Bharat 2.0', because of certain upgrades it has received over its predecessors, the two existing trains running from Delhi to Varanasi and Katra.
For starters, this train reaches a top speed of 160 km per hour in 129 seconds, around 16 seconds faster than its predecessor. This is because this train weighs around 392 tonnes, 38 tonnes lighter than the last one, and needs to run almost a km less to attain its top speed.
It also has a better riding index (lower the better) of 3.26 at 180 km per hour, from the earlier 3.87. At a standard speed of 115 km per, its riding index is 3.26, better than 3.62 attained at the same speed by the earlier version.
Riding index is a global benchmark for rolling stock calculated during trials by measuring vertical/lateral acceleration. In layman's terms, how comfortable and steady the passenger is while the train is in motion is roughly the idea behind a riding index.