Y 12705 (Mormugao)
Nov. 26, 2022
Y 12705 (Mormugao), the second ship of Project 15B stealth guided missile destroyers being built at Mazagon Dock Shipbuilders Limited (MDL), was delivered to the Indian Navy recently.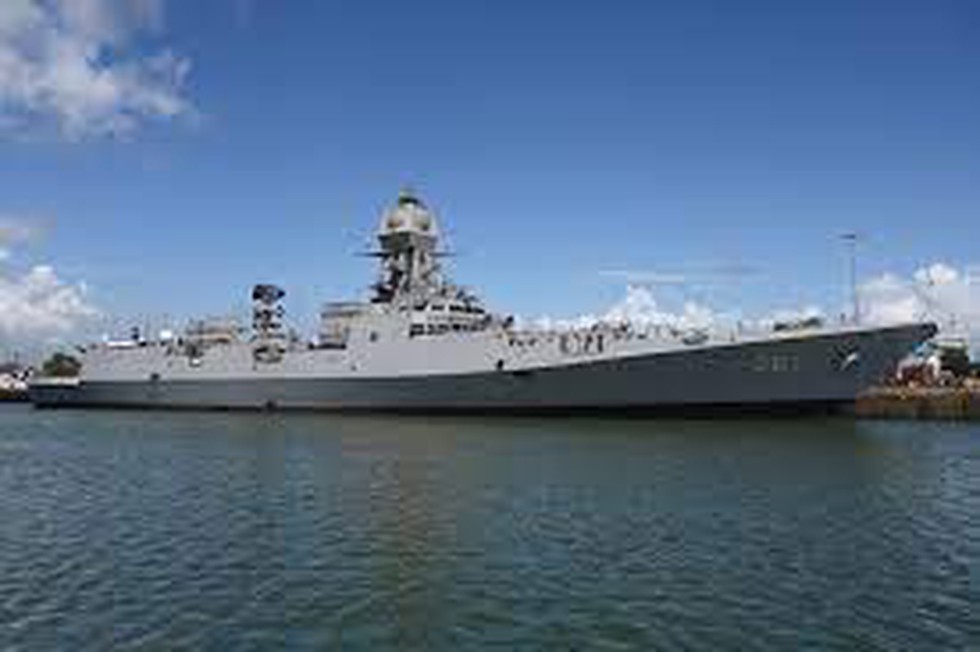 The ship is 163 meters long and 17 meters wide, displaces 7400 tonnes when fully loaded, and has a maximum speed of 30 knots.
Apart from myriad indigenous equipment in the 'Float' and 'Move' categories, the destroyer is also installed with the under-mentioned major indigenous weapons. The overall indigenous content of the project is approx. 75%.

Medium Range Surface-to-Air Missiles (BEL, Bangalore)
BrahMos Surface-to-Surface Missiles (BrahMos Aerospace, New Delhi)
Indigenous Torpedo Tube Launchers (Larsen & Toubro, Mumbai)
Anti-Submarine Indigenous Rocket Launchers (Larsen & Toubro, Mumbai)
76mm Super Rapid Gun Mount (BHEL, Haridwar)
Project 15B
Project 15B (P15B) / Visakhapatnam-class is the latest destroyer design currently under construction for the Indian Navy.
These ships have been designed indigenously by the Indian Navy's Directorate of Naval Design, New Delhi. Each ship spans 163 meters in length and 17.4 meters in beam and displaces 7,300 tonnes.
These ships will be propelled by four gas turbines to achieve speed in excess of 30 knots.
According to the Indian Navy, the P15B destroyers incorporate new design concepts for improved survivability, seakeeping, stealth, and maneuverability.