ZARINA HASHMI
April 28, 2020
Artist Zarina Hashmi passed away at the age of 83.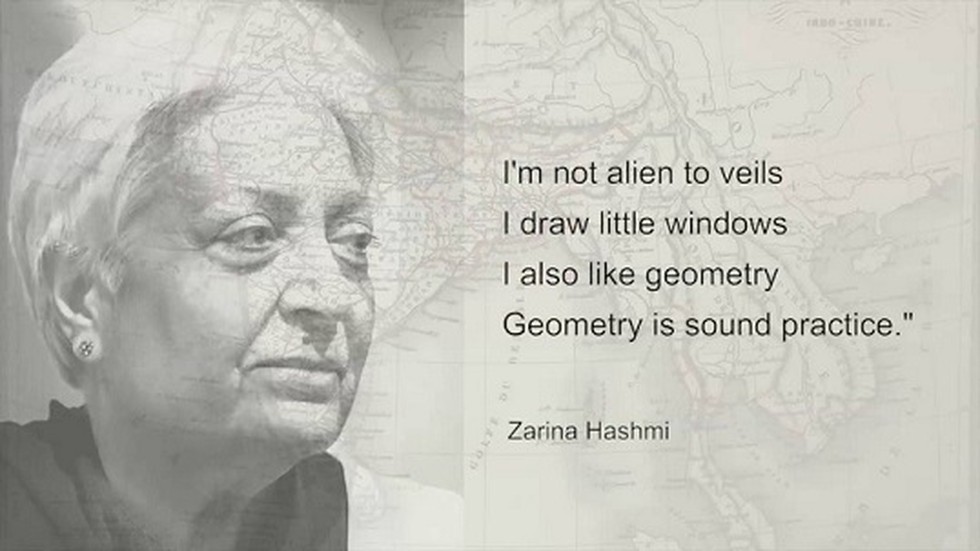 About:
Zarina Hashmi (1937 – 2020) was an Indian artist living and working in the USA.


Her work spanned drawing, printmaking, and sculpture.


Associated with the Minimalist movement, her work utilized abstract and geometric forms in order to invoke a spiritual reaction from the viewer.


She is best known for her series of etchings and woodblock prints that express the estrangement of migration, geographical dislocation and exile, captured in works such as Travels with Rani 2008, a dotted diagram of all the towns and train stations she and her family had passed through, forming a mind map of an undivided subcontinent.


She made an indelible mark in the international art world as one of South Asia's leading artists.